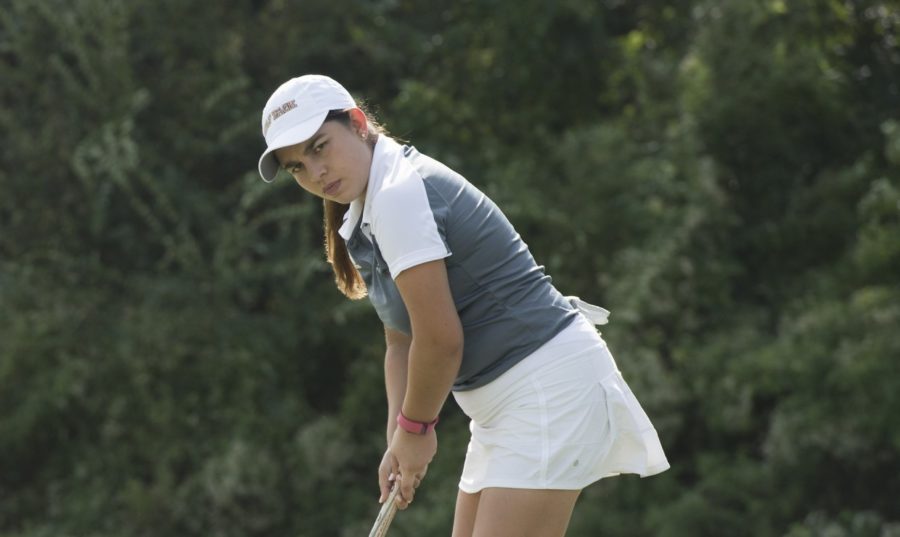 Freshman Alejandra Bedoya Tobar highlights the women's golf team as they finish second in the UNOH Invitational.
Tobar took her first top-three finish of the season with scores of 80 and 79.
Ashley Rodgers also finished in a high standing. Rogers improved from her 26th spot to finish 11th overall in the tournament.
Business junior, Daria Delfino improved in the second day of play by eight strokes, finishing tied for 26th place.
Freshman Madison Bates also finished in the top-20 with her tied spot at 19.
The team will head to Florida for the Argonaut Invitational on April 2-3.