The Darelilies offer an authentic student-musician sound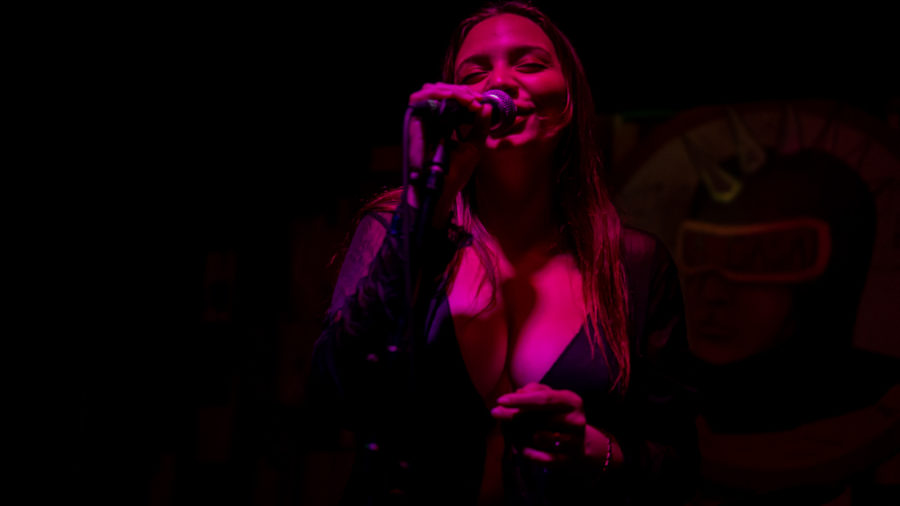 Loyola's music department is home to many student musicians who are paving the way in their genres and in the local scene. The Darelilies, a group of music industry students, is the latest of these bands to gain traction.
With Ella Blue Paskel on vocals, Ben McLaughlin on guitar, Rhys Steuart on bass and Kevin Appelson on drums, the group has been performing their soul-rock music at local venues and house shows during the past school year.
The band met in their music industry ensemble class, which Paskel described as "basically 'School of Rock,' but in college."
"I immediately texted Kevin after and I was like, 'we need to start a band called the Darelilies.' And he was like, 'I don't know what that is, but let's do it,'" Paskel said. "I felt like we were all on the same page with what we wanted to do musically."
The musical project was born at the end of last summer out of Paskel's love of the Grateful Dead and inspiration from her father.
"I had been watching the 'Long Strange Trip' Grateful Dead docuseries on Amazon with my Dad. We were talking in the pool and I was like, 'Wow, this has been such an inspiration. I want to carry on that legacy as much as I can. Not even the Dead's, but I want to contribute to the feeling they gave people.' And (my dad) said, 'Well, you need a band name, you can't just be Ella Blue'. And then I took a lap, and bopped my head up, and his face was white. And he went, 'I got it. You're a Darelily.' I was like, 'what is that?' And he said: 'You're the most vulnerable person I've ever met, but you're not afraid of it at all.' That's exactly what I am and what I want for this. I just want everyone to see everything, but I'm not afraid of that," Paskel said.
When she expressed her desire to start a band, they were all in agreement.
"I wanted to play," Steuart said. "I'm a Dead fan."
Since forming, The Darelilies have performed at local New Orleans venues like Gasa Gasa, the Bon Temps Roule, and the Howlin' Wolf.
The group takes inspiration from both their individual favorite artists, ranging from Janis Joplin to James Jamerson, as well as New Orleans musical genres and elements.
"You take influence from people you go see play live. I may not implement the New Orleans style in all my music, but I definitely look to them for inspiration in sounds and new ideas and for what people are liking and what's pushing the border and what's drawing the interest," Appelson said.
Appelson was particularly driven by New Orleans genres to pursue a future in drumming.
"It was only recently that I decided I was going to pursue drums as a career. I went to a Tank and the Bangas show with my roommate at the time, and I remember watching the drummer and thinking, 'I could get some of these licks. He's way better than me, but if I hacked at it, I could do it.' And then I realized that's what I wanted to do with my life," Appelson said.
Steuart's bass playing also takes inspiration from New Orleans music.
"I know for me a lot of the music I do like – like Lee Dorsey, the Meters, Allen Toussaint, George Porter Jr – a lot of that songwriting, that New Orleans old school sound, that second line beat. It's really cool. It's got a really good vibe. I feel like our stuff kind of fits in that structure of songwriting," Steuart said.
Additionally, the group is surrounded by the musical community at Loyola, allowing them to take inspiration from their peers.
"It's fun, I like to see what everyone's doing," Appelson said.
The Darelilies described their sound as expressing the natural and personal nature of their music.
"We were once told we sounded 'organic'. And I love using that word for what we do. Organic rock," Paskel said.
"You could say it's mineral," McLaughlin said.
"It's almost jam, but then we've got some country stuff, and some old soul, and some Motown," Steuart said. "We'll have to take a whole collection of listeners and see what they say. Different nouns, different adjectives. See what we are. That's the best way to figure it out. We're just playing. We all like to play."
The Darelilies' next performance will be April 13 in the Peace Quad as part of Loyola's Earth Week celebration.
To read the full interview with the Darelilies, click here.
About the Contributors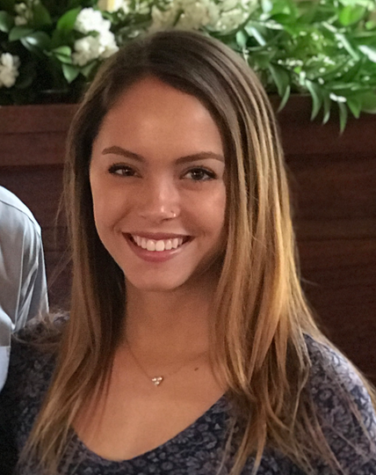 Kaylie Saidin, Opinion & Editorial Editor
I'm a senior English major with a classical studies minor. I'm currently the Opinion & Editorial Editor at the Maroon and was formerly the Life &...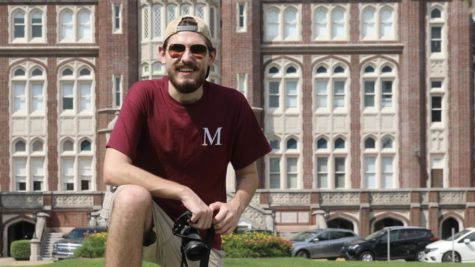 Jacob Meyer, Staff Photographer
Jacob  is a Junior at Loyola as a Digital Filmmaking Major.  He serves as the Content Producer at the Maroon, in which he serves as a liason between...