Brett Simpson develops winning culture at Loyola
Whether it's being a star player on the baseball field or Loyola's director of athletics, Brett Simpson has consistently elevated Loyola's athletics department.
His heart stayed with his alma mater as he devoted his career to help cultivate a sports culture and further develop the athletics program at Loyola.
Simpson, A'96, was a mass communication major during his student years at Loyola.
During his playing days, Simpson broke numerous records that still stand to this day. He earned four letters and was co-captain in the 1995 and 1996 seasons.
Simpson was also the starting left-fielder for the first Loyola baseball team to reach post-season play since the reinstatement of athletics back in 1991.
Simpson said that his time as a student at Loyola was an experience he will always be grateful for.
"Loyola allowed me to fulfill my dream of playing college sports while earning a degree at a great institution and to grow as a person in the Jesuit tradition," Simpson said.
After getting his diploma, Simpson's involvement in Loyola athletics did not stop. Just three years after graduating, Simpson served as the assistant athletic director from 1999 until 2005. He took on marketing and media relations responsibilities and was instrumental in adding Wolf Pack tennis and golf teams to the department.
Simpson was one of the staff responsible for turning a program of 78 athletes in 2007 into a department of over 150 by 2014.
The ball did not stop there for Simpson as he took the director of athletics position in 2014 after Michael Giorlando retired after 10 years of service. As the leader of Loyola athletics, Simpson made the overall student-athlete experience one of his main goals.
"I hope it is a place where (student-athletes) have a similar experience to my own," Simpson said.
Under his reign, the number of Loyola sports teams has increased from 14 to 18, with over 200 athletes representing the Wolf Pack. Simpson plans to increase this number to 300 by 2020.
Simpson has also spearheaded renovations to the University Sports Complex facility's bleachers, game court, weight room, offices and meeting space.
Overall, Loyola's teams have become more successful during Simpson's time as director of athletics. Loyola sits at a record-high standing for the Learfield Cup, an award which measures each school's performance at the National Association of Intercollegiate Athletics National championships.
Every team competing in the national tournament receives points based on their placement. Loyola is currently No. 49 in the Learfield Cup rankings after a stellar winter season and looks to improve on their ranking after the spring season.
Simpson also said that Loyola's student-athletes are on pace to have their highest GPA in 10 years.
According to Simpson, major renovations to the University Sports Complex are in the talks. The next phase of renovations includes a new media signage tower, metal mesh screening at parking garage bays and exterior windows for more natural light inside of the complex.
Simpson said he believes that it is an exciting time to be around Wolf Pack athletics and that he hopes it can be something the entire Loyola community can rally around.
"We're working to position ourselves to take advantage of any opportunity that may arise to improve our department and the institution," Simpson said.
About the Contributors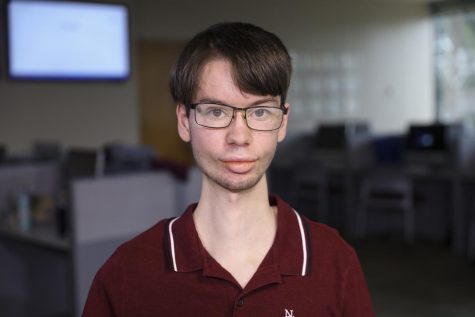 Sam Lucio, Webmaster
Sam is a senior mass communication major. This year he will be serving as Webmaster at The Maroon. In the past he has served as Worldview Editor, Reviews...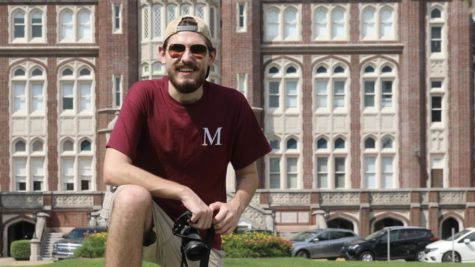 Jacob Meyer, Staff Photographer
Jacob  is a Junior at Loyola as a Digital Filmmaking Major.  He serves as the Content Producer at the Maroon, in which he serves as a liason between...