Student voices echo in town hall
The overarching theme of a student town hall with the temporary head of Loyola is that the university is not shutting down, and talk to Amy Boyle, there's an exterminator for that.
That was the message during the April 18 town hall full of snaps of solidarity and student concerns with Paul Pastorek, acting chief operating officer, as he interacted with students on every issue from the financial stability of the university to cockroaches in showers.
Pastorek said that Loyola is not facing sanctions of any kind from its accrediting body.
The university was most recently re-accredited in 2015 for 10 years. There are a total of 96 standards in compliance certification, and while Loyola met all 96 standards, it is currently in its second year of monitoring for financial stability.
Pastorek attributed the rumors of Loyola losing accreditation to community members' fears about losing their jobs or having their degrees' validity come into question.
"It's human nature for people to project that fear and anxiety outside themselves," Pastorek said.
However, that's not where student concerns ended.
Casey Dawson, english literature junior, attended the event to gain clarity on the board of trustee's plan of action regarding the budget.
"Sometimes it feels as though the students are very disconnected from those upper workings, sometimes for good reason and sometimes to our detriment. I think this is a very good opportunity to break that wall," Dawson said.
Dawson voiced her concerns for the future of professors and faculty members in the face of budget cuts, and Pastorek was honest in his answer.
"There will probably be some faculty that will be laid off in this process. That's a fact," Pastorek said.
Students also raised issues Pastorek couldn't directly resolve.
Krewe leaders wondered how to deal with prospective students and families asking about the stability of Loyola. Commuters expressed irritation with being "stuck in the basement" of the Danna Center. Anecdotes about financial payment plans and the funding of resources for students of color were at the forefront of the discussion.
Ben Weil, SGA president, said the questions Pastorek wasn't able to address still matter and will be answered at a later date.
"I believe strongly that the student voice has been heard, and I'm hopeful to see what the university can do about each and every concern," Weil said.
Pastorek acknowledged that all concerns raised were "very reasonable," and Laura Frerichs, vice president of marketing and communications, said the university is planning on creating a website for students to submit their concerns.
About the Contributor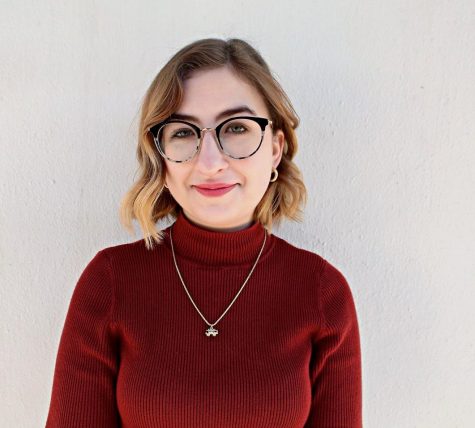 Rose Wagner, Editor-in-Chief
Rose Wagner is a senior journalism and political science double major from the suburbs of Minneapolis, Minnesota. This is her second semester as editor-in-chief...