Wildes reflects on his presidency
From Hurricane Katrina to dealing with fire drills in Carrollton Hall, the Rev. Kevin Wildes, S.J., has dealt with many obstacles during his 14 years as Loyola's president and is ready to bring his knowledge and experiences to another university.
After his tenure as the 16th president of Loyola ends this summer, Wildes will become a university professor at Saint Joseph's University in Philadelphia, according to an email sent by Mark Reed, president of St. Joseph's University. Wildes said that he was flattered by the job offer and is excited to return to the university, where he earned his undergraduate degree and formerly served as a trustee.
"It's where I first met the Jesuits so it does play an important part in my life," Wildes said.
With his professional life coming full circle, Wildes reflected on his career at Loyola and cited Hurricane Katrina as the defining moment of his presidency.
"Though you can always look back and say 'I wish I had done things differently or that way' I would say one of the best things ever was leading through Katrina," Wildes said.
On top of keeping the university afloat after Hurricane Katrina, Wildes served as the first chairman of the New Orleans Ethics Review Board. The group was responsible for hiring the Inspector General that was created in response to the natural disaster. He said that taking part in the recovery process and seeing the recruitment of businesses like DSM Technologies to New Orleans has been rewarding.
"The aftermath of Katrina opened a lot of opportunities for civic involvement and I am very proud of the things I've been able to do as a leader of the university and as a citizen," Wildes said. "It's not like you fix it and you move on. It took years."
He added that emphasizing the unique nature of Loyola's mission has been a major focus during his presidency and is something that can be easily forgotten.
"Our mission is that we're Jesuit but it's also a distinctive type of education in not only what we educate, but how we educate people," Wildes said. "It seems obvious, but the obvious is what's quickly and easily lost by most people."
But, Loyola's mission isn't the only thing Wildes feels makes Loyola unique. He said he has been able to establish close relationships with the community as a resident of Carrollton Hall.
"I live in Carrollton and it's allowed me occasionally to have groups of students, and people over for dinner and so far no one's gotten sick from my cooking," Wildes said.
However, Wildes said he is excited to live with Jesuits at Saint Joseph's University and not college students.
"I do not like it on nights we have fire alarms in the middle of the night," Wildes said.
He also shared a memory of living in Carrollton Hall that has stuck with him for years. Two students once threw a ball and accidentally hit the sprinklers, drenching the entire residence hall. When the students graduated, they signed the ball, which now sits on a shelf in Wildes' office.
After all of the obstacles, hilarious and not, that Wildes has dealt with, he said he is ready to pass on the role to another president.
"The average tenure of a private university president in this country is under seven years, I've been at this for 14 years. I'm old," Wildes said.
To the non-Jesuit who will take his place as president, Wildes offered some advice.
"The first thing you do is spend time listening. You can read all you want on paper but you really need to spend time listening both to the faculty and the staff and the students," Wildes said.
Paul Pastorek, interim chief operating officer, said he is grateful for Wildes' leadership.
"I am very happy for him that he has his new position but I am very sad to see him go," Pastorek said.
Although he is moving back to his home on the east coast, Wildes said he will miss New Orleans and Loyola.
"It's a great city. It's been a real honor in so many ways," Wildes said.
About the Writer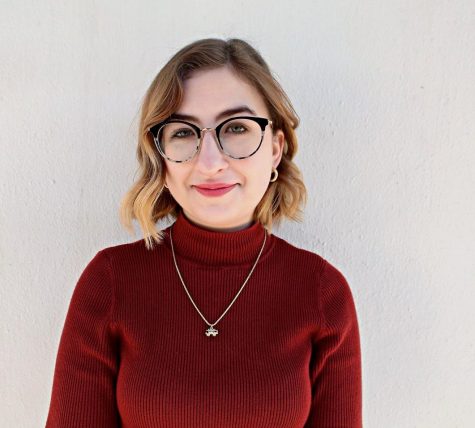 Rose Wagner, Editor-in-Chief
Rose Wagner is a senior journalism and political science double major from the suburbs of Minneapolis, Minnesota. This is her second semester as editor-in-chief...