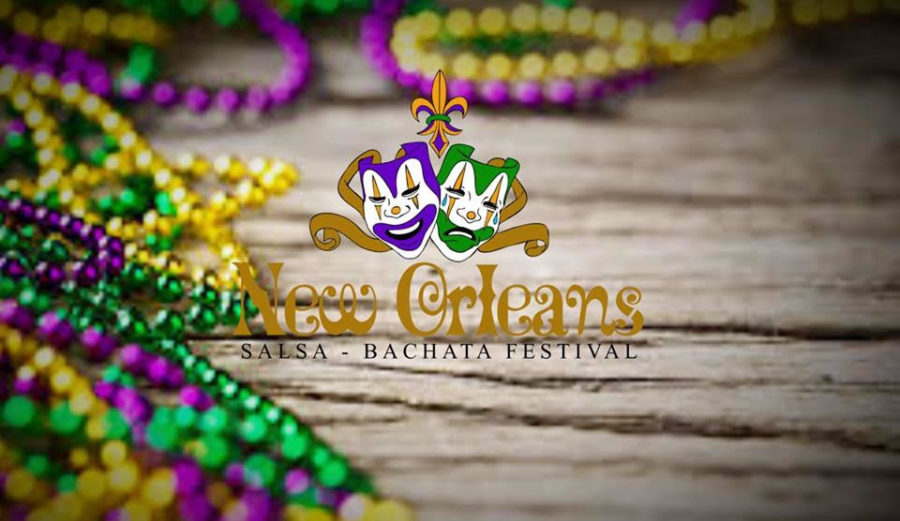 New Orleans Salsa Bachata Festival
This August the New Orleans Salsa Bachata Festival is back for its second annual event that aims to bring Hispanic recognition for the city.
It all started with the passion that festival founder, Rubia Garcia, had for dancing and giving back to the community. She began dancing in high school, and relied on the hospitality of friends and family to explore her passion.
After Garcia attended her first major Latin event, Texas Salsa Congress, in 2005, she began to wonder when New Orleans would have a similar event. Once she returned to New Orleans she tried to bring dancers together to start her own event, but hurricane Katrina struck. Instead, she dedicated her time to volunteering to help the city recover.
"I would help to rebuild it brick by brick, and bring people from all over the world to see this is one of the rarest and truly unique cities in the country," said Garcia.
Garcia also decided to stay in New Orleans because she wanted to continue to give back to the community and create a dance festival.
"I want everyone to see NOLA for all the beauty and diversity we offer," she said.
Last year Garcia accomplished her dreams of bringing a Latin event to New Orleans and inaugurated the annual New Orleans Salsa Bachata Festival.
At the festival, international dancers offered dance classes for dancers of all levels of expertise during the three-day event.
A fusion of Latin rhythms is prevalent in a variety of workshops which range from Afro-Cuban Salsa to Salsa Tango and Samba, among others.
"My goal for the festival is to build awareness that our community is thriving, both in and out of the dance world," said Garcia.
The festival has grown exponentially in size from its small beginnings in a dance studio to now over 10,000 square feet of space at the Le Meridien Hotel for a full five-day experience.
It has also defined Garcia's purpose for the event, and how she can provide opportunities to members of the community.
"I know how important dancing can be, and I am a living proof of how it can change the course of someone's life," Garcia said. "Dance gave me a purpose and that purpose has turned into helping others find theirs."
In addition, Garcia's contribution to the community has had a positive impact on the city's youth by providing a safe environment in which they can explore their talents.
"As an organization, my goal is to offer a public facility that offers recreational, artistically based activities with mentorship programs in hopes to give our youth options instead of reverting to less desirable hobbies that ultimately not only destroy their lives, but damage our community holistically," Garcia said.
On Loyola's campus, students of Hispanic descent will have an event which celebrates the music of their heritage.
Thomas Barrera, musical theater sophomore, mentioned how excited he was.
"As someone who is Cuban-American, it is so exciting to see Hispanic culture represented in New Orleans," said Barrera. "I cannot wait and celebrate with others."
For those interested in brushing up before the festival, there are available dance classes featuring beginners' salsa lessons and intermediate level classes. These are offered at the Dance Quarter studios, nearby the Loyola campus.
There will also be a pre-party at House of Blues on Thursday, August 2 and a Latin Flashmob at Jackson Square on August 5.
The festival is also seeking a limited number of volunteers to help with the setup and service of the festival.
For more information about the classes, the festival, and how to volunteer, check their website and Facebook page.