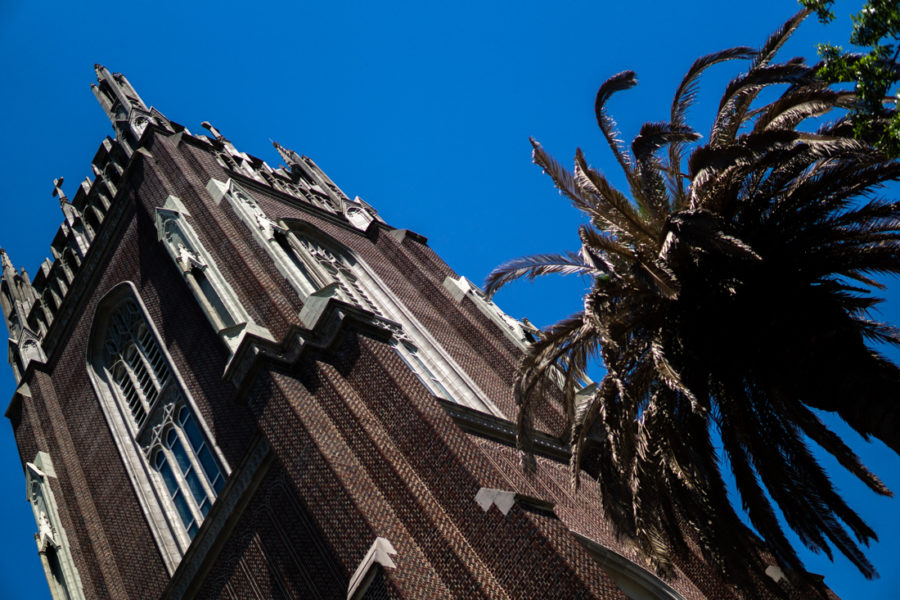 Jacob Meyer
While Loyola students were awaiting the return of the school year, eager to design their dorm rooms and reunite with their friends on the Peace Quad, some university employees were forced to confront a different reality, they would not all be returning to Loyola in the fall.
In order to achieve financial stability, over two dozen Loyola staff members were told July 16 that they would not have jobs in the fall and the university has temporarily curbed contributions to employees' retirement plans, according to a media statement sent by Patricia Murret, Associate Director of Public Affairs.
The layoffs are the latest move by the university to eliminate a $25 million deficit that has been the result of low enrollment in past years, and a move that many members of Loyola's community have seen coming.
"There will be people who will lose their jobs," Paul Pastorek, chief operating officer, said during a student town hall regarding the university's budget on April 18, 2018.
However, staff members were not informed until July 16 that 25 full-time staff jobs would be cut along with 5 jobs becoming part-time work, according to The Advocate, with the university stating that these positions were in "non-academic areas that do not directly impact student experience," according to a press release by the university.
Laid-off employees have been promised help in jobseeking by the university and staff members or dependents of staff members who have lost their jobs but are enrolled as students at Loyola will have their tuition paid for by the university until they graduate.
The layoffs were announced in conjunction with a decision by the university to withhold its usual 7 percent contributions to employees' 403(b) retirement plans until the fiscal year 2020.
The staff cuts and deferred retirement contributions are the last step of the Magis 2 project which aims to eliminate the university's deficit by the end of July 2019 without drawing on the university's $100 million endowment, a move that the board of trustees has banned Tania Tetlow, university president, from making, according to The Advocate.
"Choices that impact our community did not come easily," said Paul Pastorek, acting chief operating officer. "We hold fast to our vision of educating students in the Jesuit tradition and to providing an outstanding Loyola education for generations to come."