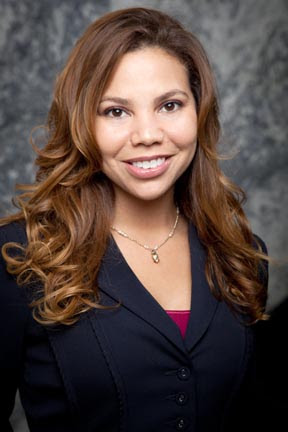 George Long
To help execute President Tania Tetlow's plans as president and guide the university following Project Magis, Loyola has hired Lesli Harris as its inaugural chief of staff, according to a universitywide email from Tetlow on Sept. 10.
The chief of staff position was created to efficiently plan out Loyola's future, according to the email.
"The role will report directly to me, but it will not create another level of administration. No one will report to the position. Instead, the chief of staff will magnify my own ability to quickly learn the institution so I can make decisions with greater context," Tetlow said. "She will design the ways to move forward and monitor progress as we transition beyond Project Magis and establish standard operating procedures of our own. "
Harris is a lawyer with a focus on intellectual property and commercial litigation, and she received the 2018 Sports and Entertainment Lawyer of the Year award from the National Bar Association for her work with the New Orleans Saints, according to the email.
A University of Virginia, Tulane Law School and NYU graduate, Harris is excited to start her life at Loyola, on Sept. 17, and return to the university setting, according to Tetlow.
"She is leaving her stellar legal career to join us because she loves the complexity of higher education and is drawn (as I was) by the passionate commitment of the Loyola community," Tetlow said.