Maroon Minute for Monday September 17, 2018
English translation:
In 1988 President Ronald Reagan made Hispanic Heritage month an official national celebration. During this time span, Latin American countries celebrate their independence days. President Reagan established September 15th to October 15th as a 30-day event to commemorate the history, cultures and contributions of American citizens whose ancestors are of hispanic descent.
The death toll caused by Tropical Depression Florence has raised to 17, 11 in North Carolina and 6 in South Carolina. Although, Florence is no longer possesses winds of a hurricane…it has deadly surges and floods. Governor Roy Cooper stated, " The risk to life is rising with angry waters."
On Saturday Loyola's Women volleyball team had a victory of 3-1 over Middle Georgia State. They are now 2-0 in Southern States Athletic Conference matches for the 2018 season. The Wolf Pack will have their home opener this Friday at 6 p.m. in the Den.
And that is all for now! Thanks for watching and have a good day!
About the Writer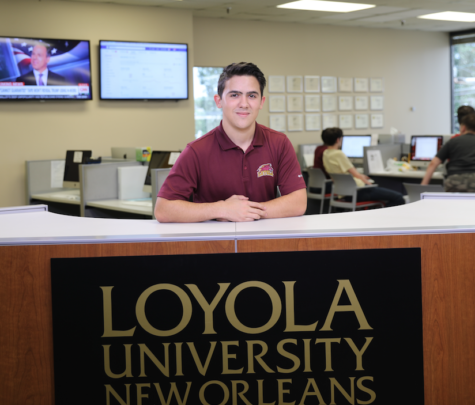 Anderson Leal, Managing Digital Editor
Anderson is a public relations sophomore.  This semester he takes on the managing digital editor position, and hopes to provide and maintain relevant...