Harris leaves legal career to work as right-hand woman to Tetlow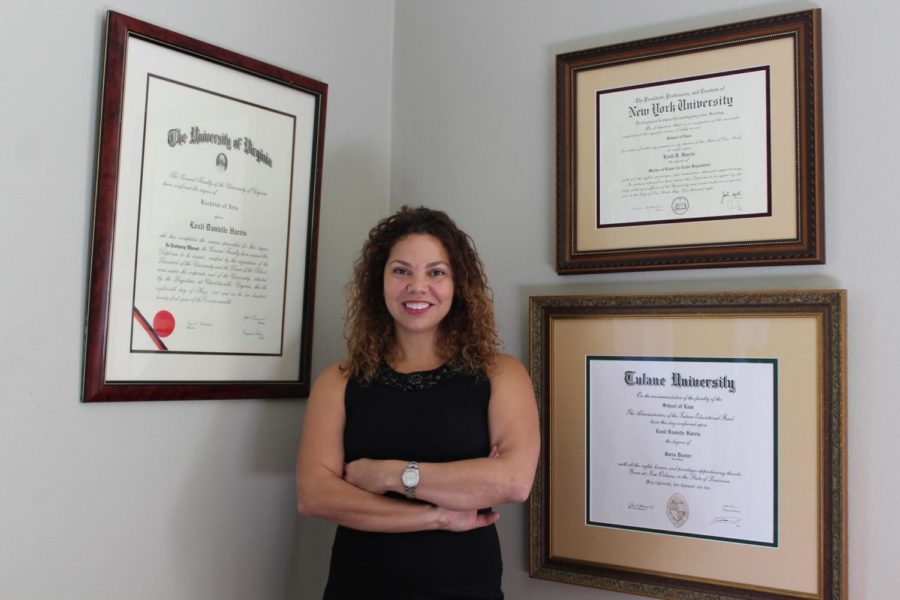 Despite having spent nearly a decade earning degrees, Lesli Harris has chosen once again to return to school, this time as Loyola's chief of staff.
Harris joined the Loyola community on Sept. 17 in the inaugural position, leaving behind 16 years as a private attorney. But, Harris doesn't see the new job as a redirection of her career. For her, it's an opportunity for hone a long-held love for learning.
"What attracted me to it was the higher education aspect," Harris said of the position. "And Loyola, which I knew to be a very diverse place."
Though it is only Harris' second week on the job, she is no stranger to Loyola. She has friends who attended Loyola's law school and has become acquainted with the university during her many years in New Orleans.
Since 2002, after graduating from Tulane University Law School, Harris has worked for Stone Pigman Walther Wittmann L.L.C. in New Orleans' Central Business District.
"My private law practice focused on intellectual property law, some employment law and I've worked actually for some universities in Louisiana," Harris said. "I think having the strategic thinking ability that being a partner in a law firm provides will be helpful to my position here."
Harris has worked in higher education before. During her years with Stone Pigman, she taught classes at Tulane law. Teaching is something Harris hopes to continue at Loyola, in between stops on what she called a "listening tour" — a series of meetings with department heads, deans, faculty members and students to determine campus-wide needs.
"Having access to education was very important to me and a big reason why I chose to leave my legal profession and come here," Harris said. "I also really enjoyed teaching… and hopefully, in my spare time, I can pick up teaching a trademark class at the law school."
Harris credits her mother with instilling in her a love for education.
"I was very lucky to have a mother who pushed me toward education and a guidance counselor who said 'Hey, go to (the University of Virginia)," said Harris, who grew up in rural Ohio. "So education has always been central to me."
According to Tania Tetlow, university president, Harris is exactly the type of person Tetlow was looking for when she determined the school needed a chief of staff.
"I was looking for someone who is a brilliant strategic thinker, strong consensus builder and highly respected professional who would be able to make an immediate and positive impact in our community," Tetlow said.
She added that chiefs of staff are not uncommon in higher education. Tetlow said when she served as Tulane's chief of staff, she was somewhat of "a right hand" and adviser to the president.
"A good chief of staff helps to execute the president's vision, reinforce meaningful change and create a culture of execution," Tetlow added.
As chief of staff, Tetlow said, Harris will tackle inter-departmental projects and help Loyola transition beyond Project Magis — the university's current plan to promote financial stability. The plan is set to expire in the next two years, according to previous reporting from The Maroon.
According to Tetlow, the university's chief of staff will report directly to the president but will not add another layer of administration.
"It's very exciting, especially with President Tetlow," Harris said. "Her energy is really infectious. When I first met with her, I was just so excited to work with her… having this sort of, I hate to say girl power, but it is very girl power."
Along with President Tetlow, Harris is now one of several female figures who hold the highest administrative positions at Loyola.
"Our provost is a woman. The president's a woman. The dean of the law school is a woman," Harris added. "It's just very exciting that we're all in leadership roles and helping to move the university forward."
About the Writer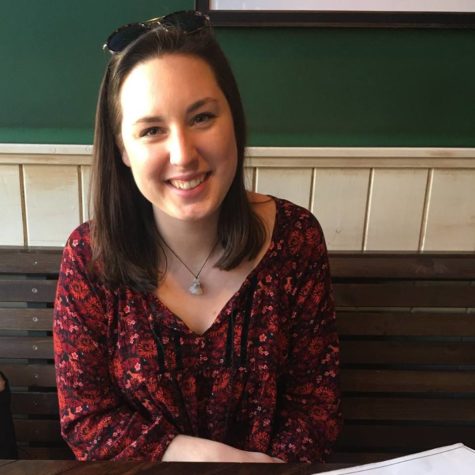 India Yarborough, Senior Staff Writer
India is a senior mass communication major, sociology minor from Columbus, Mississippi. She has served as news editor and a contributing writer for The...