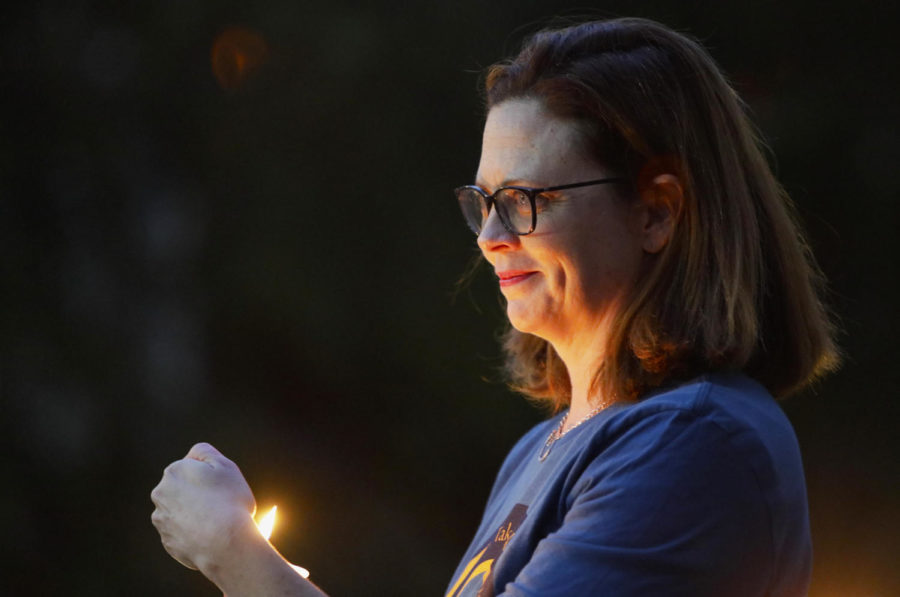 Cristian Orellana
After months of planning, delegates from 11 Jesuit colleges and universities, alumni, faculty, Mayor Latoya Cantrell, Tulane president Michael Fitts and the Archbishop of New Orleans will gather on Nov. 16 at Holy Name of Jesus Church to inaugurate Tania Tetlow as Loyola University New Orleans' first non-Jesuit president.
The event will be defined by pomp and circumstance, according to the Rev. Ted Dziak, S.J., beginning with a procession of student leaders, alumni chapters and important community members dressed in academic regalia.
"It is a very unique ceremony," Dziak said. "It is really to gather together the staff, the faculty, the students, the board of trustees and honored guests to celebrate with the president."
One of the early highlights of the ceremony will be a speech regarding higher education from Norman Francis, former president of Xavier University, and a Michael Fitts, president of Tulane University. Fitts worked with Tetlow during her time at Tulane and he said she is a compassionate and tenacious leader.
"Working with Tania was an incredibly rewarding professional and personal experience," Fitts said. "I am honored to have been invited to speak at President Tetlow's inauguration. I know how special this event is in the life of a university and am proud I can play a small role in the ushering in this new era at Loyola."
The ceremony will also feature speeches from broadcast journalist Cokie Roberts and Mayor Cantrell as well as the presentation of the medallion of office, an amulet with the names of all former Loyola presidents inscribed on its face, to Tetlow by Robert Savoie, chairman of the board of trustees.
Tetlow herself will also give an inaugural address to formally articulate her vision for the future of Loyola. A future, which Dziak said is bright and exciting.
"It almost signals a new era in our university. When you look at the university's history, when it was founded over 100 years ago, it was founded by a group of Jesuit men," Dziak said. "It has grown. It is no longer purely Catholic. It is no longer for Catholics alone, even though it is still a Jesuit Catholic school. In some ways, it really signifies this new era in which a Jesuit university is not dependent upon Jesuits. It depends upon the individuals leading the institution to further the mission."