Opinion: The Maroon has been changing lives since 1923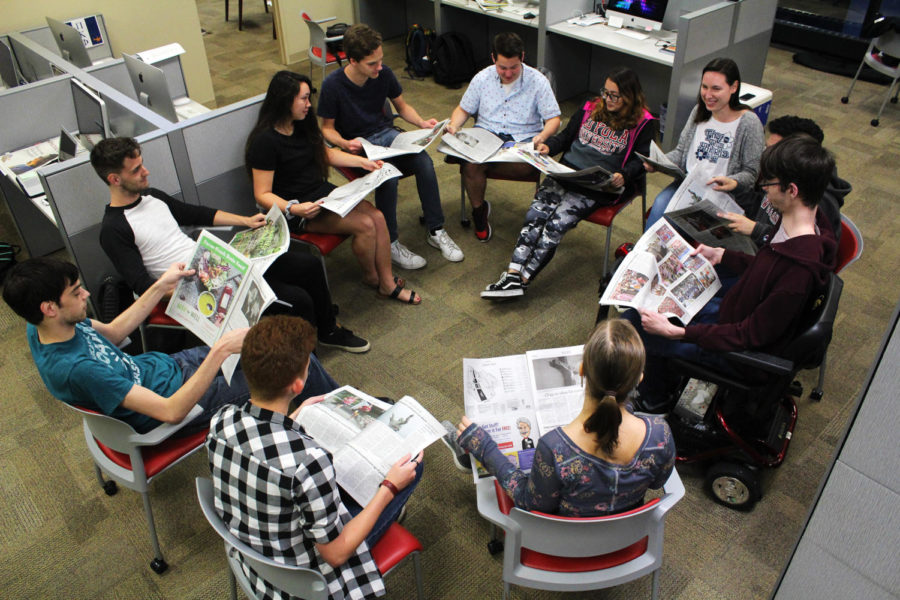 Madison Mcloughlin
November 18, 2018
It was late into my first semester sophomore year as a shy English major with perpetually clammy hands. The glass doors beckoned me, igniting the nerves inside my body at the same time. Doing my best impression of a person profoundly less awkward than myself, I pulled open the door to The Maroon. Old issues of the newspaper and magazine littered the floor. The aroma of fresh coffee settled like a permanent fog. The clicking of keyboards was the sole sound throughout the room, capturing the attentions of student journalists. Friendly faces looked up, easing the nerves that were busy tying knots with my insides. I wrung my hands together, waiting for someone to notice me and the growing red shadow on my face. The Editor-in-Chief, Sidney Holmes, welcomed me with a smile and took me into the little conference room. The room was lined with names of previous Maroon editors in various colors of Sharpie. Soon my name would be up there as the News Editor, Spring 2018 in green ink.
Week after week I stared at the bright screen lit with my news page in InDesign. Week after week I would spend minutes working up the courage to ask for help with my page. After noticing me struggle in complete bewilderment, our student advisor, Michael Giusti, reached out to me, understanding that I didn't even know what I did not know. Even though he was pointing out the fact that I needed help, Giusti's confidence in me was evident. As I grew more comfortable with the Marooners and InDesign, I spent less time questioning myself and more time asking how to improve.
The semester passed slowly, giving me time to understand the responsibilities of News Editor. The office became slightly less intimidating, and every week I looked forward to seeing the page I designed abounding with the stories that I had assigned, sometimes even written. The confidence inside me swelled slightly as I discovered that I was capable of conducting interviews and taking photos. My love of journalism crept back into my life, convincing me to add a second major: mass communication with a concentration in journalism.
As the spring semester came to a close, I decided that I wanted to try something different, face a new challenge and work my way up. Reading and rereading my application relentlessly, the nerves made another appearance, tying the same old knots. I shoved them down and hit the submit button. Before I knew it, I was back in that little conference room decorated with an old typewriter and the names of the Marooners who lit the way for the current staff. Only this time, I was with the new Editor-in-Chief, Andres Fuentes. Before I had even sat down, he announced that I had the job, that I would be the managing editor for print in the upcoming fall semester. As he proceeded to draw out his idea for the newsroom, like actually draw out with a piece of notebook paper and blue pen, I wondered if I would be able to handle the position, seeing as it was a struggle being the News Editor.
Leaping out of my comfort zone, I devoted myself to the newsroom. Little did I know that I'd be looking forward to spending all of my freetime in the intimidating, window-lit office that somehow always smelled like coffee and freshly printed ink, figuring out how to lead a newsroom with the Marooners. In fact, without the office, without Sidney and Andres and Giusti and every other Marooner, I wouldn't be where I am, physically and mentally. My hands are consistently less clammy, my voice less shaky, my pages less flawed. The Maroon has given me some of the best opportunities and some of the best friends that I could ever ask for.
About the Contributors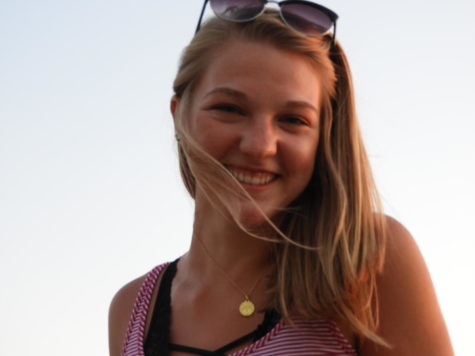 Madison Mcloughlin, News Editor
Madison McLoughlin is an English Literature sophomore. She is excited to be taking on the role of News Editor this year. Previously, she has worked as...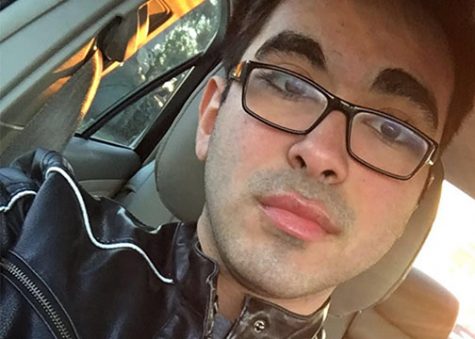 Andres Fuentes, Staff Writer
Andres Fuentes is in his first year at Loyola and serves as Sports Editor for The Maroon. He has previously served as Assistant Sports Editor. As a native...