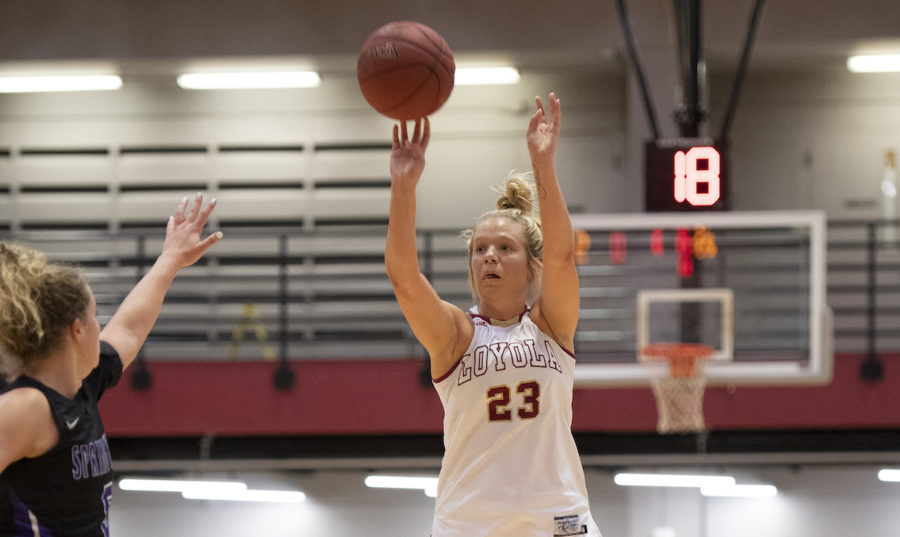 KYLE ENCAR
Trekking up to Natchitoches, Louisiana on Nov. 24, the women's basketball team fell to the Northwestern State University Lady Demons in an exhibition match, 66-71.
The NCAA Division I school held off a late 23-11 fourth-quarter drive to send Loyola home with a loss. The defeat marks the third loss against an NCAA opponent this season.
Despite losing to an out-of-association squad, the Wolf Pack has been sitting in the middle spot of the Southern States Athletic Conference rankings. The team sports a 3-3 overall record and holds the No. 17 seed in the entire National Association of Intercollegiate Athletics.
The team also averages 4.8 blocks per game, which is the No. 7 highest in their division. They also rank within the top 20 in 3-pointers made, total blocks, total rebounds, and field goal percentage defense.
Kalia Anthony, international business junior, leads the team in points per game with 17.3, assists with 4.0 per game and steals with 1.8 per game.
Psycology senior, Megan Worry, leads the Wolf Pack with 10.1 rebounds per game and two blocks per game.
Leading stats will be the school's strong suit as they enter conference play next month.
As the team finishes off their November matches, Loyola looks to gain momentum in the conference standings. Rival Brewton-Parker University will be the first conference matchup on Dec. 1 on the road.