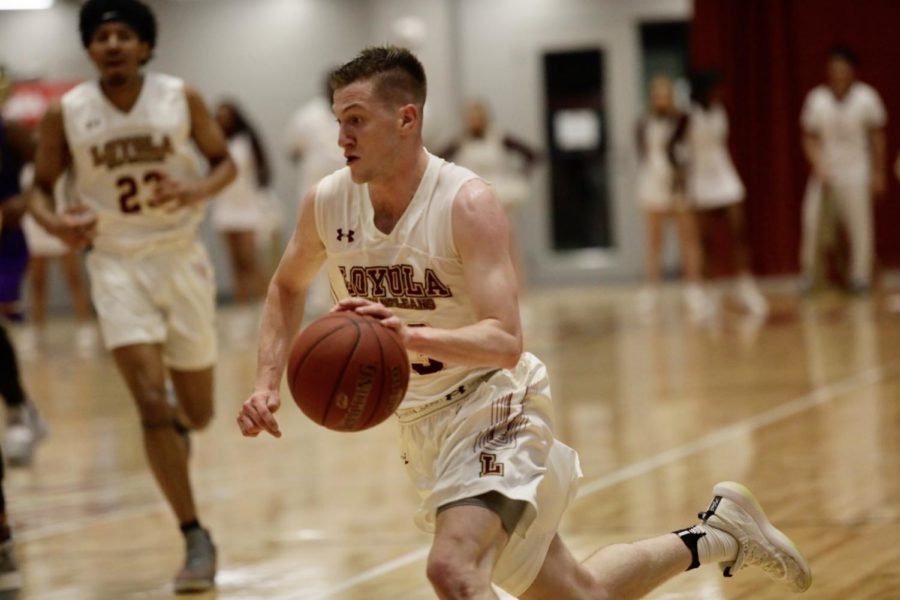 Michael Bauer
The class of 2019 left The Den for the last time with a victory over conference-rival Blue Mountain College.
Seniors Eric Brown, Joseph Ruzevich, Ethan Turner, Benjamin Fields and Tre'Von Jasmine helped contribute to the 84-82 win over the Toppers.
The graduating class racked up 38 points with eight shots being beyond the arc.
Mass communication freshman Zach Wrightsil also helped to fill the box score. He notched his 13th double-double with 16 points, 12 rebounds and seven assists.
Mass communication freshman Myles Burns also had a notable night with 18 points, 11 rebounds, three steals, three assists and two blocks.
The team has a record of 16-11 and a conference record of 11-9.
They will travel to Dalton State on Feb. 21 for their second-to-last game of the regular season.