Music venues require entry vaccines or tests
Those returning to the New Orleans bar and music scene will now have to present more than their IDs at the door. Due to the city-wide mandates, they'll need proof of vaccination or a negative COVID-19 test for entry.
The city is now requiring either proof of vaccination or a negative COVID-19 test to enter most indoor businesses and events in response to the surge in cases in the city brought on by the more contagious delta variant.
The Maple Leaf Bar, Tipitina's and d.b.a were the first venues to instate vaccination policy announcing their plans July 28. Days later, the city followed their lead, becoming the third city in the nation to instate a vaccination mandate.Unlike the two other major cities, New York City and San Francisco that established a city-wide policy, residents are also able required to provide proof of a negative COVID-19 test from up to 72 hours prior to entering a business. The mandate is scheduled to stay in effect until Sept.1.
Regardless, local musicians and venue hosts are determined to keep the scene alive while protecting the health and safety of artists and patrons.
Music industry studies senior Evan Martin works as a sound engineer at the Maple Leaf Bar and said working at the maple leaf has been about adapting.
"The Maple Leaf dynamic has just been one of adaptation," he said, "Mostly just figuring out how to work around COVID and keep the live music scene alive while remaining safe."
Determined to stay open after 47 years of business, The Leaf is taking COVID-19 seriously. According to Martin, after a bartender got sick, the bar was shut down for two weeks. All employees were required to get vaccinated, and are regularly tested.
To emphasize pandemic efforts, the Maple Leaf held a vaccination fair with Castleton Pharmacy, offering Johnson & Johnson and Pfizer shots to customers. During the event, the bar entertained patrons with live music and drinks on August 14th.
Despite the rise in cases and low state-wide vaccination rates, Martin is hopeful that the New Orleans music industry will survive the pandemic and that the vaccine mandate will help. "It seems that (vaccine mandates) are the future," he said.
So far, Martin said regulars at the Maple Leaf agree with him.
"Maple Leaf is a pretty tight community," said Martin, "The client base is almost like a family. They'll do what they need to do to keep the club alive."
The engineer said that local musicians are supportive of the mandate, and that they just want to perform again. He said that they're doing whatever they can to get back on stage and that they've been nothing but supportive of the vaccine.
"It's like a break tag. You just need to get it," he said, "and if you don't, you're just being annoying."
In a press release, a Tipitina's representative spoke about safety.
"We remain committed to providing a safe and enjoyable atmosphere and livelihood for all performers, employees, and supporters of live entertainment and thank everyone for their contribution to these mitigation efforts at this time," the release said.
Leave a Comment
About the Contributors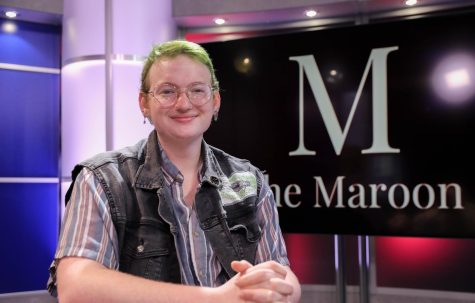 Oliver Bennett, Op-Ed Editor
Oliver Bennett is a mass communications journalism and sociology major from Dallas, Texas and Natchitoches, Louisiana. This semester, he's excited to...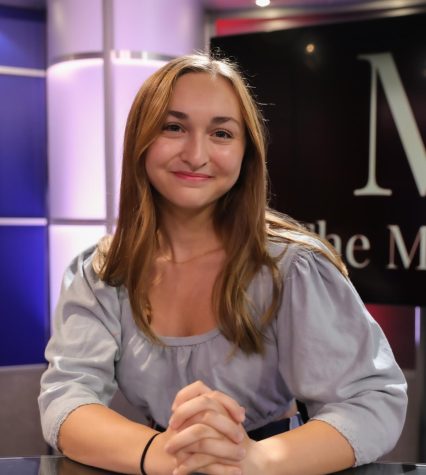 Rae Walberg, Projects Editor
Rae Walberg is a Journalism and Spanish Junior from New Orleans, LA who is excited to serve as The Maroon's projects editor. Outside of The Maroon, Rae...