Community course helps keep students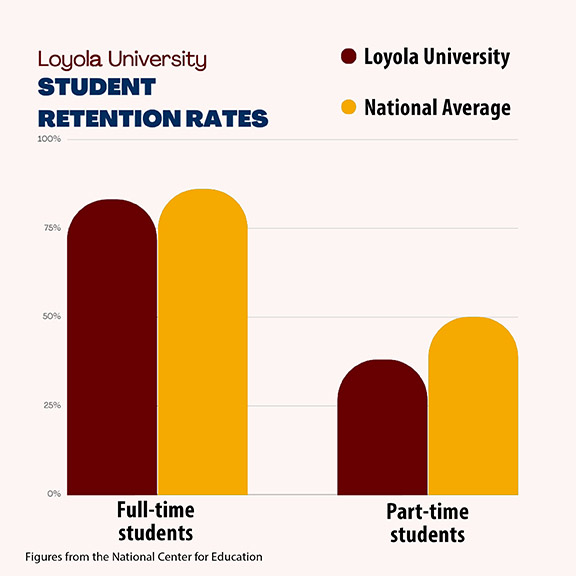 A full 96% of first-year students returned to the College of Music and Media from the fall to the spring semester — the best retention rate on campus, and a feat credited in no small part to a class pioneered around the idea of showing those students the ropes of college.
The class is called the "college and community" course, and every first-year student in the College of Music and Media was required to enroll. And according to Loyola's Provost and Senior Vice President of Academic Affairs Tanuja Singh, that course played a huge role in landing that university-best retention rate.
The college and community course was pioneered by the College of Music and Media student services director, Laura Jayne, in partnership with the Assistant Provost of the Student Success Center Liz Rainey. The program provides students with knowledge of university resources and systems available to help them and set them up for success.
C. Patrick Gendusa, chair of the Theatre and Dance Department, said his department has been offering a similar first-year roundtable class for 14 years, but that this takes the idea and offers it college-wide.
While several theater and dance professors participated as instructors, musical theater voice instructor Elizabeth Argus said there were several instructors outside of the College of Music and Media that participated as well.
Jayne said that the course goals include helping students connect socially in a post-Zoom world and to ground themselves in what Loyola has to offer, such as the university's resource centers and health services.
"It's really hard for this generation of students to ask for help," Jayne said. "I really want the students to feel empowered, and we set up this course as a path for success for our students."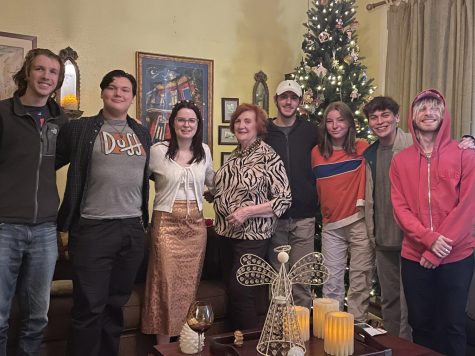 Jayne said she hopes the course will spread throughout the university, as it was a great tool for first-year students to share their struggles and figure out their paths to success.
Rainey said, since she is the chair of special studies, she approves courses and develops assessments for new classes like this one.
"The Department of Special Studies houses a range of courses focused on student development, learning strategies, wellness, and advocacy," she said. "Our focus is to teach students the skills they need to advocate for themselves and succeed in college, while developing critical consciousness about other cultures, experiences, and learning styles."
Rainey said the class is being assessed in several different ways, such as pre and post-test surveys, student retention rates, and student and faculty reflections.
"Early results from the surveys indicated that students' sense of mattering to other students improved from the beginning of the fall semester to the end," she said.
Institutional research tracks retention rates, and spring statistics will be released on Feb. 17, according to Rainey.
"Based on registered hours, our preliminary retention data has the highest [return] rate for first-year students in the College of Music and Media [96% compared to 93% last year]," Rainey said. "While that cannot all be attributed to this class, this is an exciting finding."
Rainey said the data and findings are being shared with the other colleges at Loyola for review, in hopes they incorporate this course into their degree plans.
"Students' reflections are overwhelmingly positive, highlighting they feel cared for and appreciated the non-judgmental space to connect with each other, learn about resources, and transition to college," Rainey said. "They said things like 'every time that I came to class, I learned something new. Even more importantly, I learned that I was not struggling alone.'"
Sebastian Walser, a biology pre-health major who is studying vocal performance, was in the course last semester.
"It gave me a mental break from the stress of classes and joined together with other students, and we got to share our day-to-day experiences in a new environment," Walser said.
Interim director for the School of Music & Theater Professions, Kate Duncan, discussed the success of the course and said she had seen a difference in students' abilities to communicate, get things done, and minimize anxiety around registration and talking to professors.
"It's great from my administrative perspective, because I can look to the teachers of that class to lend a hand during registration craziness and in other ways," Duncan said. "I think this should be implemented across the colleges for all incoming undergraduates."
Editor's note: This story has been updated to correctly reflect the number of years the theatre department has run a similar program.