Council gets NAIA award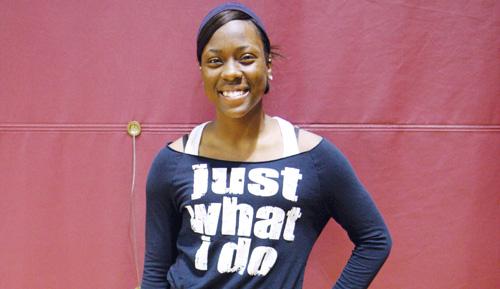 CHELSEY RICHTER Staff Writer
January 18, 2012
Hang on for a minute...we're trying to find some more stories you might like.
The new year has just begun, and Keiva Council, a sociology senior and guard for Loyola's women's basketball team, has already earned four awards. Her latest accolade is the National Association of Intercollegiate Athletics Conference National Division I Women's Basketball Player of the Week for the week of Jan. 2 to 8.
"She's the leader of the 'Pack and is very deserving of these honors," said Kellie Kennedy, head women's basketball coach.
According to the NAIA, Council was selected based on her performance from Jan. 2 to 8. Council leads all NAIA Division I players with a scoring average of 24.2 points per game.
"Initially, I didn't understand what it meant to win this award. After my coaches explained to me the magnitude of this award and that it was a 'one in a million' chance to win. I am definitely honored that the NAIA chose to honor me with this award," Council said.
Council also ranks nationally in the NAIA in seven categories: first in points per game, third in total scoring, 21st in defensive rebounds per game, 34th in field goal percentage, 36th in three-point field goals made per game, 47th in total three-point field goals made and 50th in free throw percentage.
"I'm not playing for the awards. As long as my team wins, that's all that matters. We're looking at the biggest picture, and that's winning the national title. I want to first cut down that net in my home gym, then in Rome, Ga. and if it all works out, at the national tournament," Council said.
This looks promising because so far this season Loyola's Women's Basketball team is currently 14-1 with a conference record of 6-1.
"Keiva is unselfish. She's doing things because she wants our team to be successful, she plays with a purpose," Kennedy said.
Fans can see Council and the rest of the 'Pack in action on Thursday, Jan. 26, as they defend The Den against conference rival, William Carey University, at 5:30 p.m.
Chelsey Richter can be reached at [email protected]