Column: Freshman experiences complex enthusiasm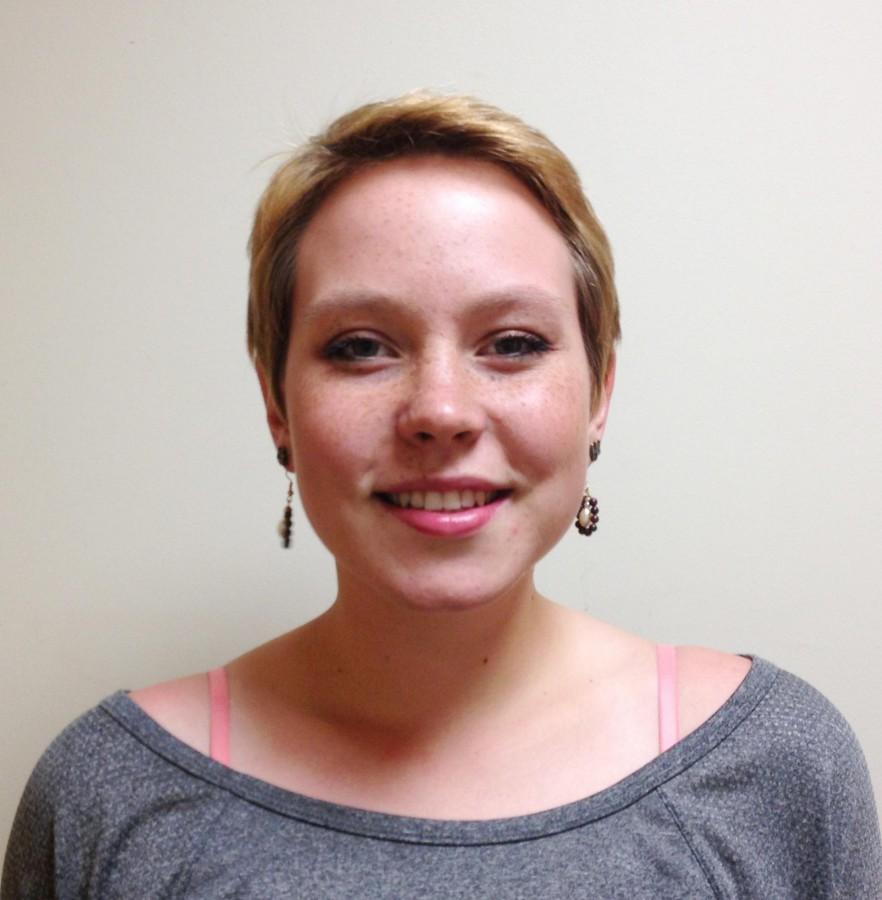 CAITLIN VANDERWOLF and CAITLIN VANDERWOLF
September 5, 2013
If you're anything like me, meaning you have terrible short-term and selective memory, Wolf Pack Welcome week already seems buried deep in the blurry, distant past. Or perhaps, if again, you're anything like me, you purposefully dug the grave yourself in the scarcely trodden recesses of your mind. Why?
In digging up my own thoughts associated with the first week on-campus, I considered how the ice breakers, scheduled required activities, speakers and floor meetings that we freshmen participated in felt like summer camp – and not in a good way. I guess I had naïvely expected that collegiate freedom right away. As soon as I stepped onto campus, things would go my way all the time. I would finally be independent, responsible and accountable -or so I'd thought.
The independence I so craved was still floating teasingly out of reach. College was finally the name of the game, yet I was stuck learning the rules, unable to really play. Little did I know that certain functions would be mandatory. Moreover, I couldn't have anticipated automatically reacting with such hostility toward said functions simply because the word "mandatory" was placed alongside them, hiding sheepishly beneath parentheticals. I suppose in some ways, I've remained a tween at heart, quick on the defensive and fervently opposed to any form of parental control tactics.
It was something about the word "mandatory" that suddenly turned everything sour. However, in thinking more seriously about my adverse reaction to mandatory events, I found the silver lining: I wasn't a fan of the forced participation because I would've participated anyway and wanted to show that I wasn't just doing something because I had to. I'm interested, I'm excited to be here and I wanted to stand out in my willingness to participate. Anyone can show up when it's required, whereas dedicated people live and thrive via an iron-clad sense of self-motivation.
I recognize the reason behind holding required on-campus activities in contempt therefore must be my inner adult desperately translating to the rest of my brain that the time to assume maturity is at hand. I realize, too, that this campus is filled with people who are a whole lot like me. We're all here because we choose to be and most of us are going to enjoy and exercise our newfound responsibilities, accountability and yes, independence in a healthy and productive manner. Furthermore, because Loyola lets you do what you love, those three key hallmarks of adulthood are easy to embrace. It may be a stretch to call any class of incoming freshman "adults" having entered into that mythical adult world, but we're certainly on our way.
Now that we've been given the chance to express our commitment and passion for ourselves and others, I believe our enthusiasm could increase one-hundredfold. We're interested, we're excited to be here and we want to stand out as a class of hungry learners, ambitious seekers and, above all, driven academics.
Caitlin Vanderwolf is an English literature freshman and can be reached at [email protected]
In My Opinion is a regular column open to all Loyola students. Those interested can contact [email protected]