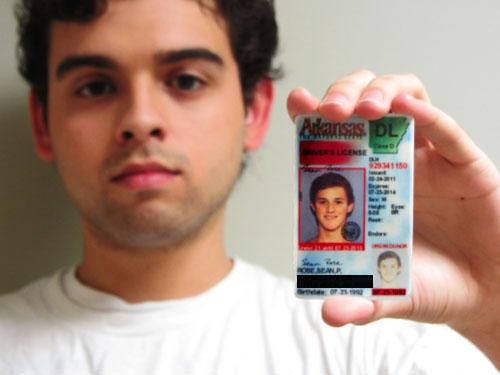 PHOTO ILLUSTRATION BY SARA FELDMAN /STAFF PHOTOGRAPHER
When English writing sophomore Erin Knowles left for T.J. Quill's one night last week, she had no idea her identity would be at risk when the night was over.
After leaving her purse near a friend to talk to another for about 15 minutes, Knowles returned to find that it was nowhere to be found. The cell phone, student ID, credit cards and passport in Knowles' purse were stolen as well.
"Basically everything essential in my life is now gone," Knowles said. "I don't care about anything in my purse besides my passport. The credit cards were cancelled. This person didn't get any money from me except maybe $3 that were in my wallet. The person even tried to pay their electric bill with my card, which didn't go through because there wasn't enough money on