Keep friends close but identity closer
Identity theft can put lives on hold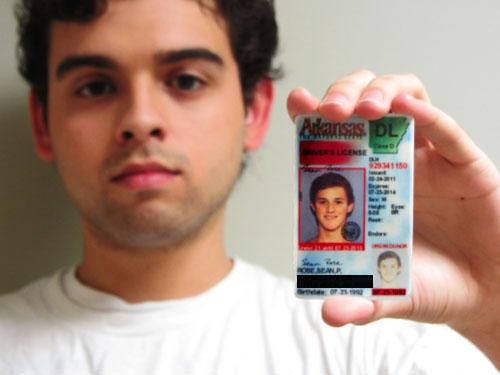 SHANNON DONALDSON Staff Writer
February 2, 2012
When English writing sophomore Erin Knowles left for T.J. Quill's one night last week, she had no idea her identity would be at risk when the night was over.
After leaving her purse near a friend to talk to another for about 15 minutes, Knowles returned to find that it was nowhere to be found. The cell phone, student ID, credit cards and passport in Knowles' purse were stolen as well.
"Basically everything essential in my life is now gone," Knowles said. "I don't care about anything in my purse besides my passport. The credit cards were cancelled. This person didn't get any money from me except maybe $3 that were in my wallet. The person even tried to pay their electric bill with my card, which didn't go through because there wasn't enough money on it."
Knowles isn't the only Loyola student who has had to face such a situation. According to Loyola Police Department Capt. Roger Pinac, students are constantly putting themselves at risk for identity theft.
"Any time you carry any item with personal information, primarily but not limited to social security number, bank card pin numbers, etc., you risk identity theft. Many students carry passports when they are not needed or store information in cell phones or laptops that, unless it is password-protected, should not be there," Pinac said.
Louisiana law defines identity theft as "the intentional use or possession or transfer or attempted use with fraudulent intent by any person of any personal identifying information of another person to obtain, possess, or transfer, whether contemporaneously or not, credit, money, goods, services or anything else of value without the authorization or consent of the other person."
According to a study by the Federal Trade Commission, 18- to 29-year-olds have the most identity threat complaints of any age group. Nearly 10 million Americans are victims of identity theft each year.
If identification materials are stolen from students, the FTC suggests that they immediately file a police report, cancel any stolen credit or debit cards and monitor their credit reports for suspicious activity.
If their driver's license or any other government-issued identification is missing, the FTC suggests promptly contacting the agency, canceling the documents and getting a replacement.
Although Knowles followed the procedure when her items were stolen, she said she isn't very optimistic that she will ever see the contents of her purse again.
"It's been a week now, and I haven't heard anything from them (the police). They said an officer would contact me if they found anything," Knowles said.
If caught, the thief could face up to six months in jail and fees up to $500.
"The real goal in fighting identity theft is prevention. Once it happens, it is very difficult to deal with on many levels," Pinac said.
Pinac suggests that students "only carry what they need" and "trust your instincts" to avoid any sort of theft, especially when venturing to Uptown bars at night.
"Even though you may think you are surrounded by people you know, you always have to realize that you can't trust people," Knowles said.
Shannon Donaldson can be reached at [email protected]