Former student dies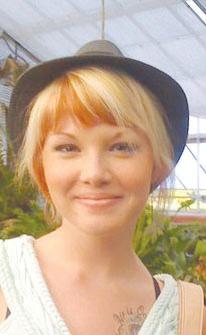 SARAH SZIGETI
September 13, 2013
Hailey Nagim was always open to the world.
She would go to Audubon Park for hours, "doing nothing but staring at the swans and willow trees and passersby, talking about aliens, or God or how beautiful it all was," Iza Vizcarra, junior psychology major, said.
Nagim, 19-year-old former Loyola student, was killed in a car crash on Sept. 4, leaving behind mourning family and friends.
Nagim was driving down Interstate 12 in St. Tammany Parish when she lost control of her car. She swerved into the median and over-corrected, causing her to go farther into the median. Before she could regain control, the car hit a tree, according to the Louisiana state police.
She was airlifted to Interim Louisiana State University Public Hospital, but was pronounced dead upon arrival from injuries sustained from the crash, police said.
The last moments of Nagim's life are not what students have chosen to remember about her. Instead, they choose to focus on her life.
Though Nagim was a music industries major at Loyola until recently, her true desire was to be an art therapist. She wanted to combine her two passions: helping others and creating art.
Nagim was passionate about her art and sharing it with others, according to friends. She painted, drew, wrote poetry and did photography, Stephanie Bazer, music industries junior, said.
Nagim leaves behind her mother, Robin Wright, a Louisiana native, who shared a close relationship with her daughter.
"Hailey was always a free spirit, and I never wanted to change or mold her. I let her be who she was, and I prayed I wouldn't screw her up. She was perfect just as she was," Wright said. "I am grateful to have known the beautiful person that she was. She let me into her life and I feel so lucky for that."
The funeral was held last Saturday in Hammond, La., followed by an informal ceremony at Avengers Park put together by her friends in order to give them a chance to say goodbye.
"She truly lived every day to its absolute fullest," Vizcarra said. "This made her unafraid of death. This made her be free from fear to truly celebrate and captivate every second and color of life."
Sarah Szigeti can be reached at [email protected]