Young team facing challenges this season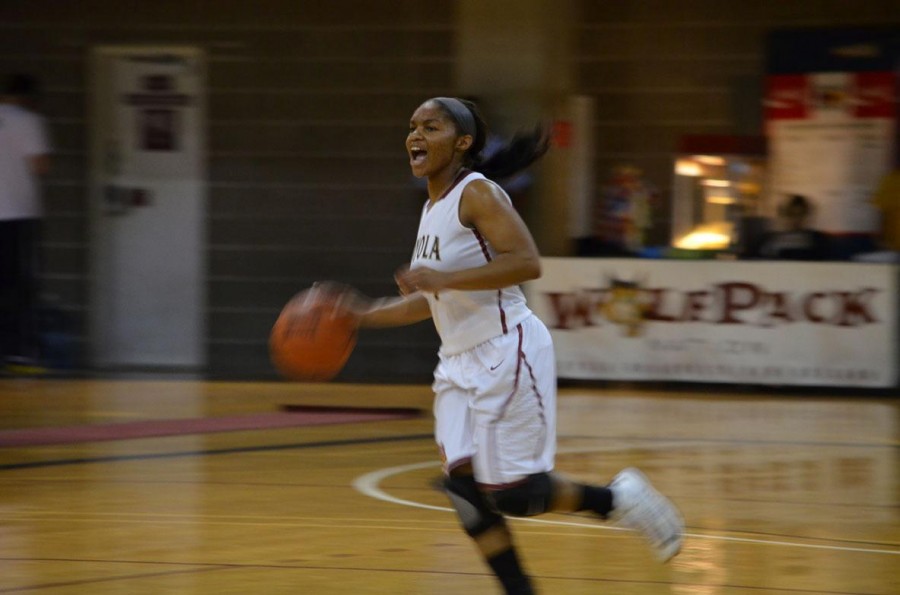 SARAH SZIGETI
September 12, 2013
Coaches for Loyola women's basketball team are looking forward to its upcoming season, filled with goals, trials and anticipation.
Head Coach Kellie Kennedy and her team are gearing up for a challenging but exciting season, one they have been talking about since the end of last season.
"This is probably the most determined group, from very early on, that I've ever had here. From the time the season was over last year, they expressed their goals and determination for what they want to do this season," Kennedy said.
Last season, the women competed in the first round of the Southern State Athletic Conference tournament in Montgomery, Ala., but fell to Emmanuel College.
The team finished its regular season 11-17 overall and 8-10 in conference. Looking forward, both Kennedy and the team recognize that this will be a tough season, but they say are fully
prepared to fight their way to the top. Kennedy said she believes that lone senior Jasmine Brewer will be able to lead them there.
With one senior, the Pack now has a much younger team, composed of five freshmen, one transfer and Brewer.
"There's going to be a learning curve for them, but I do think we have some talent, and I think all of them are going to be able to find themselves on the floor and be productive for us," Kennedy said.
The team has its first regular season game against the University of Louisiana at Lafayette, a team that made it into the National Association of Intercollegiate Athletics tournament last year. Loyola's transfer player and accounting junior Megan Whittaker comes from that university.
"It's pretty exciting, but at the same time nerve-wracking because I want to be able to prove myself to that coach, but at the same time, there's nothing to prove at this point," Whittaker said, about their first game.
Until the opening game in November, the women will continue to practice and prepare themselves as a new and a stronger team.
"I love this group. They're very excited and have worked very hard already. They'll just get better as time goes on," Kennedy said. "It's going to be a tough schedule, but I think they're up for it."
Sarah Szigeti can be reached at [email protected]