Communities and students speak out against crime
A nationwide rally against crime is being held on Freret Street and is coming back to Loyola's campus.
The National Association of Town Watch introduced the National Night Out Against Crime to promote crime prevention and awareness of available resources.
While Mayor Mitch Landrieu hosts a citywide party, Freret will have its 31st annual block party, and Loyola's event will return after a hiatus of almost 20 years.
Stan Norwood, president of the Freret-Milan Neighbors United, said the event allows people from the community to come together and speak freely about their safety concerns.
"Community leaders put forth a block party to gather neighbors and people to speak about what they feel, if they feel safe, or speak their concerns about crime," Norwood said.
Norwood said the event provides an opportunity for residents who are not comfortable attending the Neighbors United meeting to voice their opinions.
"If there is an incident that took place and the neighbors don't want to talk about it, the Night Out Against Crime is when everybody can come and discuss it together," Norwood said.
William Hernandez, marketing sophomore, said he thinks the Night Out Against Crime is a really good idea.
"Since I live in the Freret Street area, it's always beneficial to see communities and people come together for a common cause," Hernandez said. "I would like to attend the event, meet some of my neighbors and learn about some of the events happening within the community."
Bringing the event back to Loyola's campus was a joint effort between LUPD, Student Affairs and Co-Curricular Programs.
Bailey said the campus event encourages student interaction with LUPD.
"Loyola is very fortunate, we have a low crime rate and the way we do that is not just our police department but it's that everyone is involved," Bailey said. "The best eyes and ears on this campus is the students. Everybody looks out for each other."
About the Writer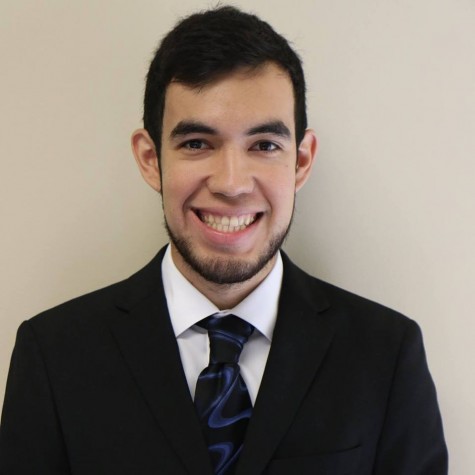 Gabriel Garza, Sports Editor
Gabriel is a mass communication senior with a focus in journalism and a minor in philosophy. Before becoming Sports Editor, Gabriel has worked as a staff...