City official 'humanely dismantles' homeless community
Zach Brien
The homeless population displaced from under the Pontchartrain Expressway is still struggling to be placed in adequate housing, more than two months after the ordinance evicting them from under the bridge was instated.
Deemed a public health hazard by the City of New Orleans Department of Health, the homeless camps under the Pontchartrain Expressway were cleared out on Aug. 14, according to Unity of Greater New Orleans, an agency working with the homeless on this matter. City officials issued the ordinance in an effort to regain the city's authority in relation to public spaces, according to David Winkler-Schmidt, spokesperson for Councilwoman Latoya Cantrell.
Winkler-Schmidt said that Councilwoman Cantrell was the one who introduced the ordinance to her fellow councilmembers because of the growing health and safety concerns in the area.
Biaggio DiGiovanni, executive director of the homeless shelter Ozanam Inn, said he supports the ordinance.
"It's getting people away from an environment and situation that really isn't helping them out. Whether they agree with it or not, it's forcing them to go to agencies that provide aid that can get them into permanent residency versus continuing to live in those conditions," DiGiovanni said.
Clarence Adams, administrator at the Ozanam Inn, said he recognizes how this ordinance has affected the individuals living under the bridge.
"The camps under the bridge, that's really a very small percentage of the homeless," Adams said. "A lot of times people see chronically homeless people and they think that person's going to be homeless for the rest of their lives. Usually homelessness occurs for a short period of time."
Unity has been assisting the homeless during this time by offering them housing in various shelters across the New Orleans area. Kimberly Harvey, case manager at the Ozanam Inn, said Unity has sent several to the Ozanam Inn. She said that some are still reluctant to move.
"Some may not want to come because they want to live in the streets," Harvey said.
Clinical Law Professor and Homelessness Advocacy Director at Loyola University Judson Mitchell said that even homeless shelters can present a problem for people who go there.
"A lot of the homeless have fear of shelters because of the crime that can go on there, the personal issues that can arise there. They'd rather be on the streets because they feel more in control than they do in the shelters," Mitchell said.
Vicki Judice, executive director for the Harry Tompson Center, a center that provides services to the homeless, said that there have been struggles to provide adequate housing to the individuals who were living under the bridge.
"There were approximately 120 people under the Pontchartrain Expressway and I think about 80 of them were sent to shelters, not housing," Judice said in an email.
While there have been difficulties to provide immediate housing, Judice said that city officials and Unity have worked to get individuals on the path towards finding adequate housing.
"There has been a concerted effort on the part of the city and Unity of Greater New Orleans to 'humanely dismantle' them by referring some to shelters and some to supportive housing programs, and they have had a good degree of success in doing so. Hundreds of people living in these camps have gotten housing eventually," Judice said.
Still though, immediate housing is what these individuals need currently, Mitchell said. Mitchell said that providing housing for the evacuated individuals helps to ensure they remain off the streets.
"One of the best ways to solve homelessness is to give people housing," Mitchell said.
Mitchell said he remembered another time when Unity stepped in to help reduce the homeless.
"After Katrina, there was a huge homeless encampment on Duncan Plaza right across from City Hall, and one of the things that Unity did was to find either hotel rooms or temporary housing for everybody there," Mitchell said.
Winkler-Schmidt said that Councilwoman Cantrell continues to work to find a long-term solution to this problem, but it will require the help of the community in conjunction with the government to find an effective solution.
"I have to give credit to this administration because every time they've closed the camps, it hasn't been enforced with the police coming out there," Adams said. "I think the city and all of these agencies are doing a pretty good job with the limited resources that they have."
Adams said that these resources, such as housing, are key in helping a person out of homelessness.
"A lot of people think a person who is homeless is hopeless. That's not the case," Adams said.
About the Writer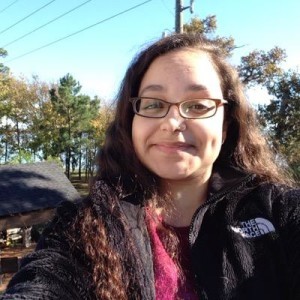 Lauren Saizan, Managing Editor for Print
Lauren is ready to take on the position of Managing Editor after previously serving as Staff Writer, Assistant News Editor and News Editor in past semesters....