City creates 'blueprint' to handle domestic violence
Mayor Mitch Landrieu announced a new initiative meant to improve the city's response to domestic violence cases in order to help victims receive adequate help.
This new initiative, the Blueprint for Safety, was created in hopes of furthering collaboration between various organizations within the city's criminal justice system to ensure that victims obtain proper assistance.
Associate Professor of Sociology Marcus Kondkar said the proposal aims to connect the justice system in a new way to ensure the success of the initiative.
"The proposal is to hook up the New Orleans parish district attorney with the Orleans parish sheriff office with the NOPD with municipal court, and that's never been done before," Kondkar said.
Rae Taylor, assistant professor of criminal justice, said the initiative is important because it includes a comprehensive plan to correct the traditionally ineffective response to domestic violence crimes.
"Historically the criminal justice system has not responded effectively to domestic violence," Taylor said. "So, the importance of a program like this is to have a strategy in effective response to domestic violence that involves collaboration across agencies, meaning the criminal justice system, social services, and so on."
Kondkar said he believes that this initiative is a step in the right direction toward better communication between various organizations.
"Things were so poorly coordinated that victims were just not getting the services they need. The information just was not getting passed around," Kondkar said.
According to a foreword from the mayor's office, the plan will pay particular attention to the individuals affected by domestic violence incidents.
"With a keen focus on identifying victims who are in danger, the Blueprint is designed to prevent victims of domestic violence from falling through the cracks. Our mission is clear: respond more quickly and ably to domestic violence, so that we can stop the violence and save lives," Landrieu said in the foreword.
Taylor said she thinks that this plan will be effective if implemented properly.
"The Blueprint plan calls for strategic responses and collaborative responses beginning with the 911 call through the criminal case if there is one and into the social services networks," Taylor said.
New Orleans joins other parts of the country that currently have similar plans like Blueprint for Safety already in place.
"It has been proven to work rather well in other places where it's been used," Kondkar said. "This first came up in Minnesota, and it's been quite successful there."
Taylor said that the most important part of this initiative is to protect domestic violence victims, whether they have been suffering from it repeatedly or not.
"Usually domestic violence goes on for quite a while before police are called and the criminal justice system ever gets involved, and most of the time they never do," Taylor said. "This kind of initiative takes into account the context of a domestic violence issue apart from just whatever cases have been reported to police."
Taylor said that she has high hopes that this initiative can spark a much-needed conversation about the widespread impact of domestic violence.
"Domestic violence has existed as long as human history has been recorded but it is such an enduring social problem of epidemic proportions," Taylor said. "This is a problem that affects every person in society."
About the Writer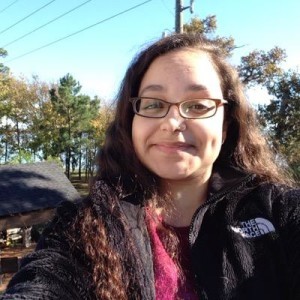 Lauren Saizan, Managing Editor for Print
Lauren is ready to take on the position of Managing Editor after previously serving as Staff Writer, Assistant News Editor and News Editor in past semesters....