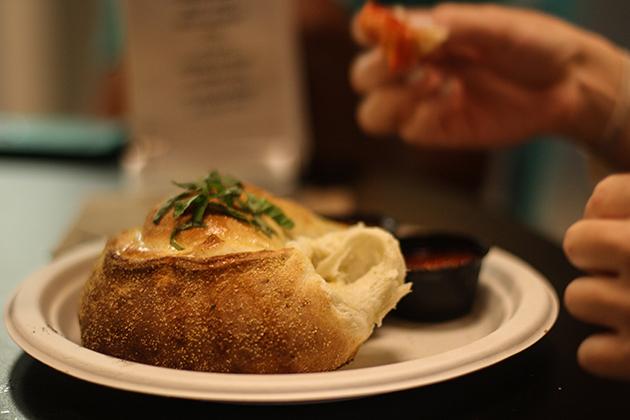 Linda Hexter
Slice Pizza has officially opened its doors to the Loyola community.
Since opening on Aug. 29, Slice has served a diverse menu including creative pizzas, calzones and salads. Alcoholic beverages could potentially be added to the menu, pending approval by the university, Richard Pinney, general manager at Slice, said.
"We will be selling beer, but only if you're over 21," Pinney said. "Tell the freshmen I'm sorry."
Students have welcomed the new addition of the pizzeria to the campus dining options.
"I'm pretty excited because slice is one of my favorite restaurants and I wasn't the fondest of La Divina. The pizza is definitely the best in the city," Katie Carey, mass communication junior, said.
Slice's student-oriented accommodations will include on and off-campus delivery, open business hours until 2 a.m. and staying open on Sundays, Pinney said.
The pizzeria is currently gearing up for football season as well.
"The store is adding another television set, which will be great for rivalry games," Pinney said. "Saints and Falcons, Redskins and Cowboys — we want all those guys to come pay us a visit on Sunday or Monday nights."
The new Slice is one of the many recent changes to Loyola dining options. Although popularity is mixed between individual food vendors, students seem to be in favor of the changes overall.
"The changes that have been made with our dining options this year just goes to show how valued the student opinion is to our dining services department," Kayla Mitchell, criminal justice senior, said. "They have really listened to what we want and have tried to accommodate us to the best of their ability."