Law student prepares for Miss USA pageant
Hang on for a minute...we're trying to find some more stories you might like.
Loyola College of Law student Candice Bennatt hopes to add another glistening crown to her shelf as she prepares for the Miss USA pageant.
Currently Miss Louisiana USA, Bennatt will be competing in the Miss USA pageant this year. If Bennatt wins, she will go on to compete in Miss Universe.
"Miss USA is not just about a pageant, though. She is a role model and active service member traveling across America. She emulates beauty, grace and compassion," Bennatt said
Bennatt looks to her Loyola education to guide her through the competition.
"My law school studies will help me tremendously as Miss USA," Bennatt said. "Some of the traits I have learned in pageants and in law school intersect with one another like communication skills, leadership, professionalism and compassion," Bennatt said.
She strives to present herself dynamically as a role model.
"I hope that my law school studies will illuminate that beyond my physical appearance in a swimsuit and an evening gown, I am intelligent and a leader within my state," Bennatt said.
Along with education comes much support from the law school including encouragement from former College of Law dean, Maria Pabón Lopez.
"She really wants to achieve and whatever she puts her mind to she does and does well," Lopez said.  "We're very proud of her. To try to balance the demands of being in a pageant and law school are both very hard."
Gabrielle Gatto, English writing senior, is grateful for what Bennatt represents to Loyola women.
"I think it reminds the women of Loyola that our university cultivates a community that supports successful women. It is rather comforting and makes me proud to also be a woman of Loyola," Gatto said.
Bennatt's philanthropic work takes on a personal aspect, as she is a domestic violence survivor and speaks to domestic violence awareness organizations and school assemblies.
"I was a victim of teen dating abuse. Being affiliated with pageants has not only built my self-esteem, but it has given me an avenue to help other people who have been a victim of domestic violence," Bennatt said. "Domestic violence is a silent epidemic. Being Miss Louisiana USA has allowed me to further my work to help families who are intertwined with the cycle of abuse."
College of Law alumna and Women's Resource Center Interim Director Julie Thibodaux believes Bennatt holds a powerful platform to advocate for victims of domestic violence.
"Anytime someone with a platform can speak about these issues, it is a wonderful thing.  Awareness is key in issues of domestic violence, stalking, et cetera, and we need to speak more openly and more often.  I'm thrilled that she is willing to be brave and speak on these issues," Thibodaux said.
Bennatt, too, is grateful for the opportunities that have come with her title as Miss Louisiana.
"This position has allowed me to be a voice for various philanthropies, be active in my community and represent Loyola College of Law as a young professional who cares about making a difference in the lives of Louisiana citizens. It has been one of the greatest honors I have ever received," Bennatt said.

About the Writer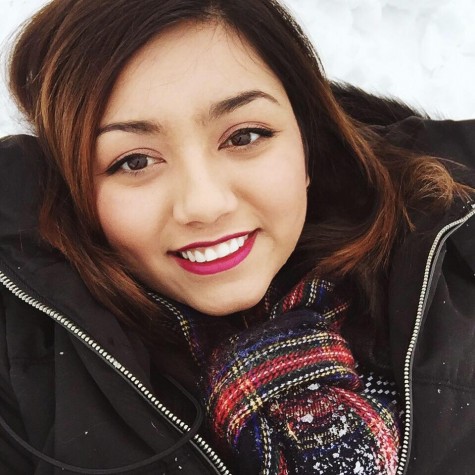 Skyllarr Trusty, Assistant Editor
Skyllarr Trusty is an English writing and biological sciences senior. She maintains several editorial positions as managing editor of ReVisions and assistant...