Students stumble down the rabbit hole
Going to college, for many students, is the time to leave childhood behind and embrace the responsibilities of adulthood.
However, after being cast as the 7-and-a-half year old Alice for Loyola's production of "Alice in Wonderland," Cydney Mitchell, theatre freshman, gets to enjoy childhood once again.
"This is the reason why I am an actress and why I enjoy the show so much. With Alice, it's like the 7-and-a half in me gets to come out again," Mitchell said.
Written by Ernest Ferlita, S.J., a retired theatre professor at Loyola, Loyola's Theatre Arts Department will be tumbling down the rabbit hole with audience members for their spring production of "Alice in Wonderland."
The show will open in Lower Depths Theatre on Feb. 5 and run through Feb. 8.
Georgia Gresham, department chair and artistic director of theatre arts and dance, is directing the show.
She said when Ferlita wrote his adaptation for a stage production of "Alice in Wonderland" at Loyola in 1995, he wanted to stay true to the language and literature of Lewis Carroll.
"Children's stories, when they get adapted, are watered down. We wanted to do a piece that was true to the literature and origins," Gresham said.
Because the play is close to the original language of "Alice in Wonderland," Gresham said that they have incorporated the literature in every aspect of the production.
"The clouds in the background will be made with a collage of books, and words are being stamped into the costumes so that all the characters have some literary reference," Gresham said.
This idea influenced the cast, or "Team Alice" as they call themselves, to choose a piece that allowed freedom and could help fulfill their mission to serve the New Orleans community.
One member of the team, assistant director and theatre and sociology sophomore Chandler Keen, said the show was designed for a local audience.
"We kind of wanted to make it more for the New Orleanian child to see themselves in it, but at the same time, we wanted it to have that crazy exploration of finding yourself aspect of it that even adults can find interesting," Keen said.
In addition to acting, some cast members such as theatre sophomore Caitlyn Cordano, will be able to incorporate other talents into the show.
"I love singing and have been doing it for a while. It feels great being able to put more of my talents into a show that I have loved ever since I was a kid," Cordano said.
While the show is traditionally for a young audience, Gresham and the cast emphasized that the show is for all ages.
"It's a great piece for college-aged students and adults. Because we use the original language, you have the story that enchants the children with the speaking animals, but you have the wit and the humor of the original 'Alice in Wonderland'," Gresham said.
Mitchell said she wants the audience to remember how it felt to be a child.
"We normally don't do things traditionally, so I didn't know what to expect," Mitchell said. "But when I started to see the process come together, this is our wonderland."
About the Contributors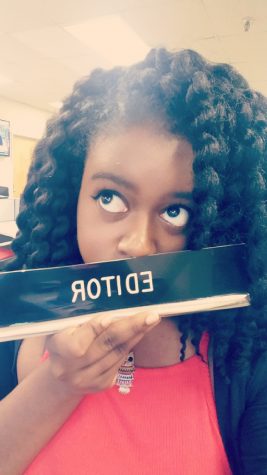 Starlight Williams, Editor-in-chief
Starlight is mass communication senior with a focus in journalism and a minor in legal studies. After serving as Assistant Life and Times Editor, Life...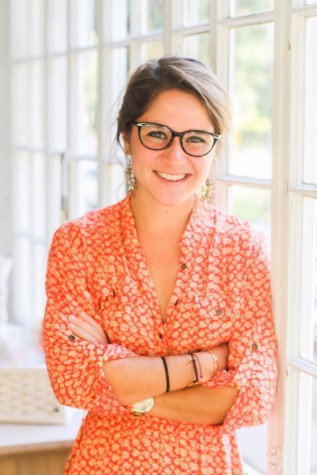 Linda Hexter, Photo Editor
Linda Hexter is a mathematics major with a minor in mass communications. Before becoming photo editor, Linda was senior staff photographer at the Maroon....