Panel opens sexual assault discussion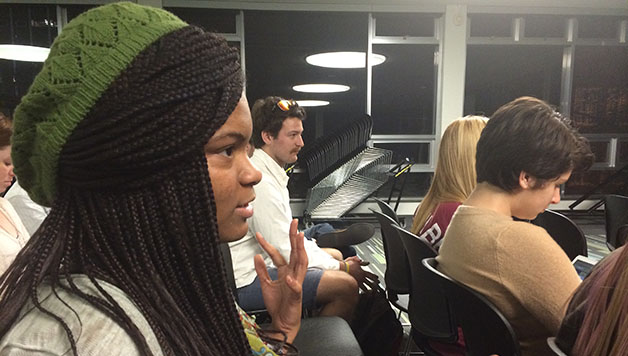 Three community organizations teamed up for a panel discussion on sexual assault.
Students Against Sexual Assault, the New Orleans Family Justice Center and the Intrafraternity Council brought four speakers to the Audubon Room on Feb. 9 to present statistics, answer questions and begin a discussion about on-campus sexual assaults.
The event opened with a presentation by Mike Olausen, English senior and president of Students Against Sexual Assault, and Pierce Nordone, environmental science sophomore and vice president of the Intrafraternity Council.  The two presented their findings from a survey of Loyola students about perceptions of sexual assault.
Nordone stated that the survey showed that very few people understand the reality of sexual assault.
"I watched people taking the surveys, and they didn't seem to have any idea. That is what we want to address most – that people just don't know what's going on," Nordone said.
The event also featured a presentation by Marcus Kondkar, associate professor of sociology, who recently conducted a survey of Loyola students on sexual coercion and partner violence.
Kondkar found that only 20 percent of the 56 students he surveyed who had experienced what is legally considered rape thought their experience was a rape.  54 percent said their experience was not rape, and 20 percent said they weren't sure.
Michaela Brown, psychology senior believes the data presented at the event will help her to speak out against sexual assault.
"It gave me a lot more concrete things to go off on," Brown said.  "I'm definitely going to be more vocal about it."
After the presentations, the panel, which included Kondkar, Loyola University Police Department Lieutenant Angela Honora, Cory Turner, director of operations at the New Orleans Family Justice Center, and Amanda Tonkovich, coordinator of the New Orleans Sexual Assault Response Team, answered questions from students, including how to assist victims.
Tonkovich believes one way to assist victims is to speak openly about sexual assault.
"Sexual and domestic violence thrive when a victim is isolated, scared, blamed, shamed, et cetera. So bringing these conversations to the forefront and giving people tools to talk about and address these serious issues is incredibly important," Tonkovich said.
Nordone said that the goal of the event was to open this dialogue about sexual assault.
"We want to start a dialogue because, as they said, it's often never reported, and people don't talk about it," Nordone said.
Brown said she learned from the event how to care for victims of sexual assault as well.
"Now I feel like I can actually help people.  They gave us specific things we can do if somebody talks to us, so it's not just this nebulous problem that we can't fix," Brown said.
About the Contributor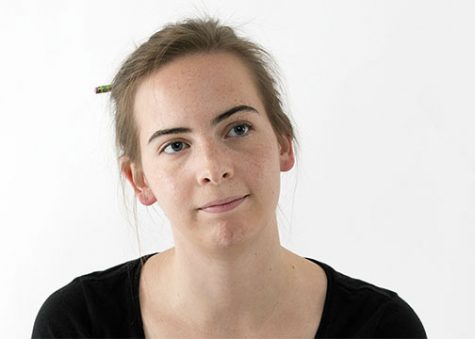 Colleen Dulle, Religion Editor
Colleen is a French and mass communication double-major with a concentration in journalism, minoring in Catholic studies and medieval studies.  Before...