Tragicomedy meets southern charm in Loyola's "Crimes of the Heart"
For some actors, getting into character and adopting a new persona can be a challenge.
However, theatre arts and business junior Shelby Kirby, cast as Babe Botrelle for Loyola's production of "Crimes of the Heart," said that to her, it's like making a new friend.
"You find those bridges between their world and their life and yours so that you can start to understand them, and then take those similarities and view them from the perspective of the character," Kirby said.
Written by Beth Henley, Loyola's theatre department will close out the season with "Crimes of the Heart," a tragic comedy that follows the dysfunctional life of three sisters.  The show will open in Marquette Theatre March 13 and run until March 21. Artemis Preeshl, associate professor of theatre arts, will be directing the production.
Preeshl said that the southern gothic style of the show could be compared to grand, old plantations in their faded beauty.
"The idea is that these ghosts of the past haunt them and they take the skeletons out of the closet and work through it, so in the end they become closer than ever. They address, at a really fundamental level, women's independence, relationships with men, family relationships, class and racial issues," Preeshl said.
Allen Hall, music composition senior and the show's composer, said that the inspiration for the music is drawn from the setting.
"A lot of music is inspired by Janis Joplin, Joni Mitchell, BB King, Dave Bartholomew and Parks and Rec. It's been very interesting, juxtaposed against my operetta experience, because it's been incorporating music into the drama as opposed to creating drama through music as in opera," Hall said.
Emily Gyan, theatre arts senior who will play the role of Chick Boyle, said that she hopes the audience understands the intentions of the characters and the backstory some of the cast members have created.
"Chick is a pretty hateful character, but in my eyes, it stems from a lot of pain from her past and present. To prepare for this role, I try to take myself back to those painful moments in my own past that give me fuel as Chick," Gyan said.
Kirby said that while the performers on stage do a fantastic job of exploring the lives of these characters, the off-stage characters unseen by the audience give life to on-stage characters like Babe.
"From what I have learned from the show in exploring these characters is that there is so much more to even the smallest things," Kirby said. "We are taking what Beth Henley so masterfully put into the script and trying to bring it to life so that all of those subtleties and nuances can be conveyed to an audience."
Preeshl said that even though this is a tragicomedy, there is a light at the end of the tunnel.
"There is a satisfaction of working through issues in a candid way. There is resolution, at least among the sisters, in the end. There is a sense of harmony – of unity – that as different as they are, they come together and find joy," Preeshl said.
Kirby said that Henley's script opened the door for conversations within families and relationships.
"I hope people look at this and realize it's time for people to get to know others a little bit better, to know that nobody's pain is any greater than anyone else's, but it is very necessary to be aware of other people's struggles and acknowledge it," Kirby said.
About the Contributor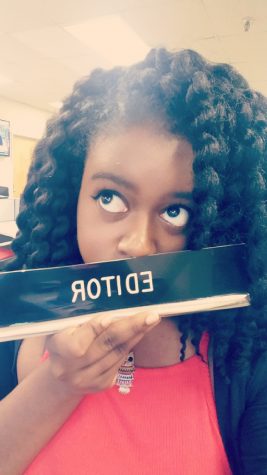 Starlight Williams, Editor-in-chief
Starlight is mass communication senior with a focus in journalism and a minor in legal studies. After serving as Assistant Life and Times Editor, Life...