Rental bill proposal delayed
David Wehrwein is amongst student renters in the uptown area who feel like they have been stuck with an apartment that is less than ideal.
"I sometimes feel like if I step in the wrong corner of my house that my foot is going to go through the floor," Wehrwein said.
A drafted piece of legislation intended to help renters has sparked debate in New Orleans.
The proposal, prepared by Councilman-at-large Jason Williams and Councilwoman Latoya Cantrell, would require landlords to register their properties with the city and submit the properties to periodic inspections.
John Pourciau, legislative director for Councilwoman Cantrell, said that the councilmembers are still looking at all options to improve housing quality within the ordinance, which has yet to be officially proposed.
Currently, renters have the ability to file a complaint, but Pourciau said that tenants are afraid to complain for fear they will be evicted from their homes. The new system, according to Pourciau, will be more proactive with inspections taking place before a tenant moves in to a property.
Bart Gillis, a real estate agent for Keller Williams, started a change.org petition in an attempt to make the legislation go away entirely and said he has specific reasons for why he started the petition.
"I just feel like, with cell phones, and with our government looking over our shoulders, and video cameras everywhere, like that the home is really your last faction of total privacy and security," Gillis said.
Gillis is not alone in his trepidations about the legislation.
Susan McLachlan, a New Orleans landlord, said she disapproves of the legislation because it would require landlords to personally pay for the inspections.
"I don't like it," McLachlan said. "It would be the extra cost more than anything."
There are however, supporters of the legislation.
Michael Pollard, sociology senior and renter, said the piece of legislation could help renters quickly solve problems that their landlords won't address.
"I think it's a good idea because the house we're living in now has issues that would have been resolved by an inspection," Pollard said.
Wehrwein, sociology senior at Tulane University, said that based on what he's read, he thinks the legislation is a step in the right direction but still needs work to be truly effective.
"I'm not totally convinced because it is unfeasible for the regulators to maintain and get the initial registry list up and running," Wehrwein said.
Though he has his doubts, Wehrwein said the regulations could possibly be helpful to him as a renter.
"This year I think I could benefit from the legislation," Wehrwein said. "I think if these regulations were in place and were enforced then we would be living in a nicer place."
Gillis said that he has presented the petition to the councilmembers and, as of Sunday, March 15, is waiting to hear a response.
According to Pourciau, a timeline for the legislation is hard to determine because the councilmembers are still weighing all options.
About the Photographer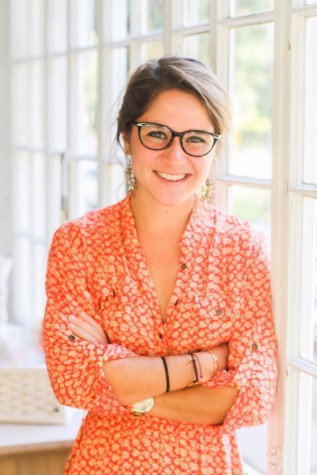 Linda Hexter, Photo Editor
Linda Hexter is a mathematics major with a minor in mass communications. Before becoming photo editor, Linda was senior staff photographer at the Maroon....