Wolfbucks requirement postponed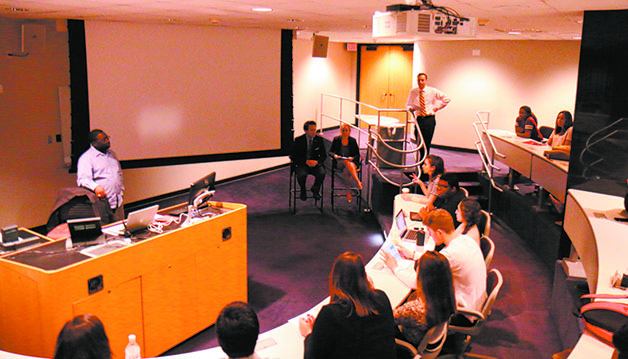 After an announcement last week that all commuter students would be required to purchase $500 worth of Wolfbucks, Loyola has announced that it will not implement the plan until 2016.
The university announced the initial requirement on March 10, and students quickly responded against it with an open SGA forum on March 11.  On March 12, the university announced that it would postpone the plan, allowing time to research different possible minimum prices for the meal plan membership.
The plan was originally developed in 2013 by student affairs, Sodexo and residential life with the goal of growing and renovating dining services, according to Amy Boyle, director of residential life.  Boyle said a Wolfbucks requirement for commuter students was a part of the original plan.
"A big part of that is to help finance larger projects. The community responsibility of everybody contributing a little bit helps take the burden off of residential students, who are the only people required to have a meal plan and are really the minority of students on campus," Boyle said.
Phoebe Cook, general manager for Sodexo at Loyola, said the financial aid office, student affairs, a dining advisory board and SGA initially decided the $500 amount in 2013.
"It is a dollar for dollar equivalency. Loyola doesn't really make any money off of selling a meal plan. So, rather than administer a dining fee to help contribute to that investment, that's where the idea came for the meal plan," Cook said.
Boyle said that the reason the original mandatory Wolfbuck meal plan was pushed up a year was to accommodate the growing student demand for national brands. However, after the overwhelming amount of student feedback in response to last week's decision, the university decided they needed to reevaluate the plan to fit the needs of students.
"When the plan rolled out there was a lot of feedback. Some positive feedback, but overwhelmingly negative feedback from students and parents," Boyle said. "We met as soon as we could with Sodexo, student affairs and residential life to see what other options were available. The decision was made to do a price study to figure what an equitable rate would be for our type of student and an institution our size."
Cook said that the new Wolfbucks requirement is designed to give students what they asked for in terms of national brands and renovations.
"It's not meant to be just another requirement but a part of contributing to the betterment of the campus. It's kind of the idea that everyone gives a little and you gain a lot. In order for us to continue to grow, we have to pitch in in that investment," Cook said.