Baquet talks New Orleans and politicians at Loyola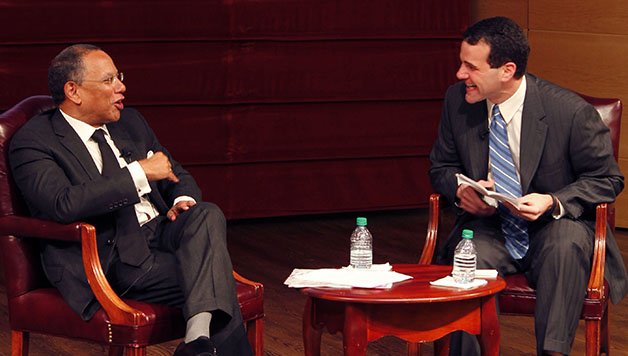 It's not every day that a Pulitzer Prize-winning journalist and executive editor of the New York Times comes to Loyola, but Dean Baquet did just that.
Tommy Screen, director of government relations for Loyola, said that Baquet's talk is the sixth installment of the Ed Renwick Lecture Series, a program sponsored by the Institute of Politics.
Screen said that hosting nationally prominent speakers, such as Baquet, is part of honoring Ed Renwick, who was a political science professor and director of Loyola's Institute of Politics for over 35 years.
Screen asked Baquet to talk at the event about his career as a whole.
"I've asked Dean to essentially address his career and talk about how he went from a St. Augustine high school graduate all the way up to being the executive editor of the New York Times," Screen said before the event.
As current director of the Institute of Politics, Screen also asked Baquet to include his experiences with politics throughout his career.
Baquet's speech included anecdotes from his childhood in New Orleans, including visits from different politicians at his grade school, covering politicians on the campaign trail as a young reporter, and even to the present day, dealing with the U.S. government in a whole different way: deciding whether or not to hold stories at the request of the FBI.
Lindsey Harris, political science freshman, attended the event in hopes of learning about Baquet's career in investigative journalism.
"His lasting dedication to ensuring that justice and morality remain within politics is an inspiration to all. His service to the public has proven that accountability from our elected officials is an unwavering priority to a good government," Harris said.
Sarah Sewell, political science senior, said she was also interested in hearing about Baquet's career from the perspective of political communications.
"The communications side of politics has always been a particular interest of mine, so I'm interested to hear how the intersection of politics and journalism has played out in Dean Baquet's career," Sewell said.
Sewell said she thought students should attend the event to raise their political awareness and get inspired.
"This is one of the many amazing free events that Loyola offers, and I think it could be a great tool for raising students' political awareness. I'm grateful for Loyola's Institute of Politics for arranging this every year. I've left each lecture feeling inspired, and I think all students could benefit in a similar way," Sewell said.
The event was open to all students, faculty, staff and the general public.
"Dean is someone our city should be proud of and we're lucky to have him come down and speak," Screen said.
About the Contributors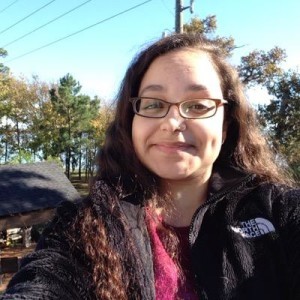 Lauren Saizan, Managing Editor for Print
Lauren is ready to take on the position of Managing Editor after previously serving as Staff Writer, Assistant News Editor and News Editor in past semesters....