Eclectic style
You have taken a leap towards freedom by leaving your parents' house and childhood home. As you stare at the empty space of your new residence, you ask yourself — now what?
Transforming a new space into a home can be difficult, especially when you are on a college student's budget. Whether you appreciate order and organization or a chaotic mix and match theme, here is your springtime guide to changing your drab space into a cozy paradise.
Pin it
Not sure where to start? Using websites such as Pinterest and Houzz can help you find design ideas and tips that will make your home perfect for you.
Another man's trash, is your decorating treasure
It is not just a catchy tune. The thrift shop is a great place to get unique finds for a cheap price.
Local yard sales are another place to find great deals that you can use to turn your room or apartment into an interior designer's dream.
'List it
Maybe sifting through strangers' junk is not your idea of fun… Craigslist and EBay are useful sites for your online bargain shopping. Both sites even have a free section.
Light it up 
If your room is a bit on the dark side, invest in lamps and candles. They will give your home a warm and cozy feeling. They also have the benefit of saving you a few bucks on your electric bill. But remember, no candles in your dorm room.
Spacing and Storage —
Working on a limited budget means that you have to decorate your space wisely.
Avoid overly large and bulky furniture. Instead of using a traditional desk or bookcase, try implementing a desk that is sleeker in design or floating shelves. This allows you to use your space more efficiently, while still providing the same functionality.
Try to repurpose items to have more than one use. For example, an ottoman can be used for more than just footrest. Turn it into a storage place or a coffee table.
Go vertical —
Sometimes space does not allow you to spread out horizontally, which is why you must go up. Stacking crates can be used for shelves, and when it's time to pack up, they make great boxes, too.
By lofting your bed, you add space for a futon, desk or personal floor space.
New Orleans is a biking city. Instead of storing your bike by the door you can mount it on the wall. Not only does it add space but also gives the room a decorative flair.
 Why buy, when you can DIY? 
Use your arts and craft skills to make your room your persoal oasis. You can create customized rugs from bits and pieces of fabric or old t-shirts. Avoid high price tags and make your own artwork to hang up. Pinterest and YouTube have tutorials that guide you in your arts and crafts endeavors.
A theme would be supreme 
Following a theme really helps when on a budget. This prevents you from buying things you really do not need and is pleasing to the eye. If you share a room with another person, try coordinating a theme together, to avoid color clashes.
Decorating on a budget can be hard, but given enough time your new place will be the home of your Pinterest dreams.
About the Contributor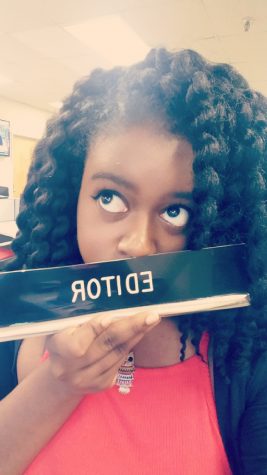 Starlight Williams, Editor-in-chief
Starlight is mass communication senior with a focus in journalism and a minor in legal studies. After serving as Assistant Life and Times Editor, Life...