Woodward to speak at graduation
When Valerie Andrews, assistant professor of mass communication, asked her students if they knew who Bob Woodward was, she said she was suprised at their reactions.
"When it was announced that Bob Woodward would be the graduation speaker, across the class everybody went: 'who?' and I thought, every generation is told by the generation before it if you do not learn history and learn from it, you're doomed to repeat it," Andrews said. "Unfortunately, people are not learning history, and I consider Bob Woodward a significant part of American history."
Although Andrews said many of her students have never heard of Woodward, known for his reporting with Carl Bernstein on the Watergate scandal, they will soon hear him speak at Loyola's commencement ceremony on May 9.
Andrews said that as a journalism student during the time when the Watergate story broke, she was excited when she found out that Woodward was chosen as this year's speaker.
"Without his and Bernstein's efforts to uncover the Watergate story, we have no idea how our political and governmental history would have turned out at that time period," Andrews said. "Also as a journalism major at that time period, we sort of latched on to Woodward and Bernstein as the scruffy heroes of the era."
University president the Rev. Kevin Wildes, S.J. said that the process for choosing a commencement speaker starts with a committee made mostly of faculty and staff creating a pool of suggestions for him to review.
"Given our strength in journalism here, and given his background and his example as a journalist, I just thought it was a good match," Wildes said. "It's always about finding someone who makes sense but also fits their schedule and they're willing to do it, but it happened, and I'm grateful it did."
Wildes said that choosing a speaker is important on a symbolic level, but that much is left to chance.
"I was delighted for several reasons, because he compliments what has been a traditional strength of ours. He's somebody who's recognized nationally for a program that's very important to us, and it will reflect well for the university too. It will give some national profile to what we're doing," Wildes said.
Andrews said that she hopes Woodward will inspire as well as give caution to students who are waiting on something to happen that will jumpstart their careers.
"I hope that for people who are in the media areas that he provides some good advice on how we should be smart, and maybe he'll provide a cautionary tale that you can't depend on a Watergate coming up to save your career," Andrews said.
Maya Schacker, international relations senior, said that she was very excited when she found out Woodward was the speaker.
"We get to hear from a man who changed the world. That should inspire all of us," Schacker said. "Woodward, a no-name journalist, was able to alter history, and he's showing us that we can all make a difference, that we can all be a positive change. That's a pretty inspiring last lecture from Loyola."
About the Writer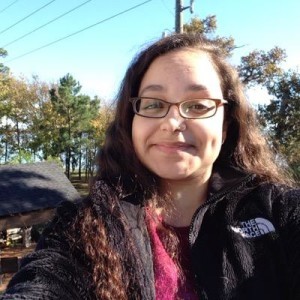 Lauren Saizan, Managing Editor for Print
Lauren is ready to take on the position of Managing Editor after previously serving as Staff Writer, Assistant News Editor and News Editor in past semesters....