The dog days are on their way
With only two weeks left of classes, it might be time to start planning your summer vacation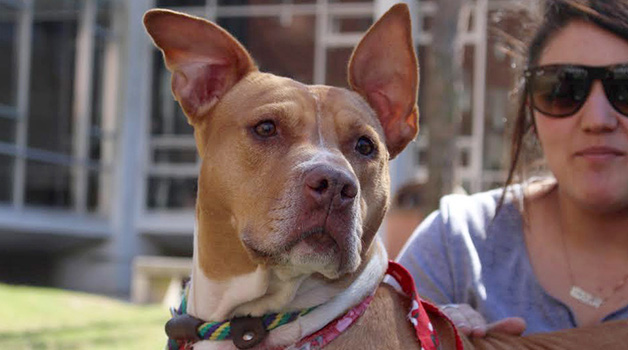 ARNO
While some dogs and cats have already found homes, others are depending on volunteers to keep them comfortable until an owner can do it for them.
The Animal Rescue New Orleans is a nonprofit organization that rescues and aids abandoned and homeless animals following the aftermath of Hurricane Katrina in Louisiana and Mississippi. Volunteers often help the shelter by feeding, cleaning, walking and playing with all the animals in the office.
For more information about the shelter and how to volunteer, visit animalrescueneworleans.org.
Summer Internships
For many college students, summer vacation is less about getting the perfect tan and more about finding a job or internship.
Websites such as Internships.com and InternMatch.com can be useful tools for finding a productive way to spend the summer. While not all internships are paid, they can be great ways to gain experience and build resumés.
Friends of Cabildo
Saying you are proud of your state is one thing, but Louisiana natives can show off their love and knowledge by volunteering with Friends of Cabildo.
Friends of Cabildo is a nonprofit organization that provides volunteers and financial support for the Louisiana State Museum. Volunteers have options, ranging from an 1850 House docent to a walking tour guide.
Interested students can contact Kaydee Nenninger at 504-523-3939.
Loyola Prep Arts
With 10 fingers and seven basic notes, learning how to play a new instrument is one way to keep you entertained during the summer months.
Loyola University New Orleans' Preparatory Arts program will be offering adult beginner music lessons throughout the summer. Students are able to choose lesson packages from a range of instruments that will suit their time. For more information or to register for classes, students can visit cmfa.loyno.edu/prep-arts.
Cooking Classes
With the help of an expert chef, students can learn to make special dishes they will get to enjoy at the end of each class. The class includes a cooking demonstration, a full meal, a take-away copy of the recipe and a beverage.
While classes are held daily, guests must be 18 years or older to attend, and there is a fee of $32.50.
Students looking for more information about can visit neworleansschoolofcooking.com.
St. Bernard Project
Whether you build houses for a living or have never picked up a hammer, St. Bernard Project is one way to give back over summer break.
St. Bernard Project utilizes volunteers, donors and corporate partners to rebuild communities affected by Hurricane Katrina and Hurricane Sandy. From putting up drywall to laying on the final coat of paint, volunteers are able to help rebuild New Orleans one home at a time.
For more information or to sign up, visit stbernardproject.org/volunteer.html.
Boating Classes
Learning how to operate a boat and navigate the ocean blue can be one way to have some summer fun.
The Louisiana Department of Wildlife and Fisheries offers a one day, six to eight hour, free boating class. Throughout the class, students can learn about boating techniques, navigation rules and related subjects that include canoeing, personal watercraft and more. Upon completion, students will receive a vessel operator's certification card.
The class will be held on Saturday, June 6 at St. Charles East Bank Library from 9 a.m. to 4:30 p.m.
For more information, visit wlf.louisiana.gov/boating/courses.