Students seek charter for new club
Fifty-four women responded to a Loyola student's call on Facebook for a student organization that would cater to the educational, political and economic interests of women of color.
Armani Eady, English writing sophomore, Dayna Hodge Lynch, English writing sophomore, and Kyleah Bell, chemistry freshman, hope to create a chapter of the National Association of Colored Women's Club at Loyola.
Eady said that the goal of the club is to uphold the values of Josephine St. Pierre Ruffin, who founded the National Association of Colored Women's Club in 1896 to address the interests of the women of color in her community.
Hodge Lynch said that the organization was originally founded for black women, but it is open to all races.
Eady said that the club is meant to create a sisterhood, give women of color the tools to navigate life beyond the classroom and support the educational interests of minority women.
She also said that she hopes to follow the organization's motto of "lifting up as we climb," by creating a safe space for members and supporting them in academia.
Hodge Lynch said that it is meaningful for women of similar backgrounds to connect with others.
"I think that it is important to spend time with people who come from the same culture as you and share your stories," Hodge Lynch said.
Upon chartering, Eady said that the group hopes to work with different organizations on campus and engage in the community through outreach programs.
Their intended projects include reaching out to local middle and high school students to help them start chapters of the organization at their schools and volunteering at a women's shelter for survivors of domestic violence.
Eady said that although there have been many faculty members who have expressed an interest in working with the organization, they are still seeking a faculty advisor.
The group is awaiting approval from the Office of Co-Curricular so that it can be voted on by SGA.
About the Writer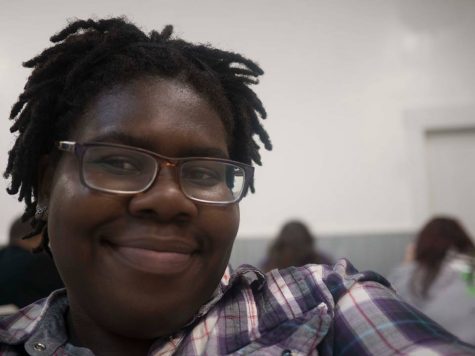 Alliciyia George, Video Producer
Alliciyia George is the Video Producer for The Maroon and Maroon Minute. Previously, she worked at The Maroon as Senior Staff Photographer and as a contributing...