Loyola's alumni reflect on the storm 10 years later
Emily Carlson, A'09, from Evanston, Illinois, was a freshman when it happened.
"I moved into the dorms and spent my first night in Buddig on Friday, and I went out with the new people I had just met, had a great time and then woke up Saturday morning to a call from my mom saying we needed to get out and evacuate."
Thinking she would return in a few days' time, Carlson didn't anticipate what would come next.
"I packed enough for a few nights thinking we would be back and I would fly back to New Orleans and everything unfolded. Everything kind of went down, and we realized we weren't going to be back anytime soon."
August 29, 2015 marks the 10th anniversary of when Hurricane Katrina made landfall in New Orleans, and Loyola students were left to find a university to attend in the days after the storm.
In the aftermath of Hurricane Katrina, hundreds of colleges and universities hosted Loyola students for the fall 2005 semester when Loyola was temporarily closed.
Elizabeth Thorton, A'08, initially evacuated to Jackson, Miss. before moving to New York to spend the fall semester at Fordham University.
"When I found out that Loyola would be closed for the fall semester, I started looking at other options for where to go to school. Everybody at Fordham was very supportive. They had student volunteers pitching in, calling us the 'Katrina refugees.' They gave us dorm rooms and meal plans, and were very accommodating and welcoming for everyone visiting from New Orleans," Thorton said.
Returning to Loyola in the spring of 2006 and reuniting with her classmates was an exciting yet bittersweet experience because the city was in "recovery-mode," Thorton said.
Carlson, who attended Loyola University Chicago for the fall 2005 semester, recounted returning to Loyola New Orleans in the spring as a bizarre experience.
"It was a warzone still. It was surreal. There were still military police everywhere with the National Guard using Loyola as a home base. We would go out and there would be military police with machine guns at the bars just kind of hanging out and keeping track of people. Then there was a curfew and we had to be in at a certain time. Sometimes they even followed me home to make sure I was okay," Carlson said.
Emanuel Ohlsen, A'06, who was a senior when Hurricane Katrina hit New Orleans and went to Louisiana State University during the semester Loyola was closed, decided to come back to Loyola for the remainder of his senior year, but did not graduate on time.
"I had to take another semester for one class. It was challenging times, it really was, but in a way that last class that I took at Loyola kind of fostered where I am now in terms of my career," Ohlsen said.
Ohlsen said that Hurricane Katrina brought a lot of change, both good and bad.
"Change is the only thing that's constant. Some people welcome it, some don't, but it's really the thing that defines life."
Carlson said that she's in awe that it has been 10 years since Hurricane Katrina, and in a way she's proud to have been a part of the "Katrina class" at Loyola New Orleans.
"I think we were a large part of the rebirth of New Orleans and we decided to go back when we didn't know what it was going to be like or what the future held for us. The people that I met that second semester, all these things for better or for worse add up and are a part of our story," Carlson said.
About the Writer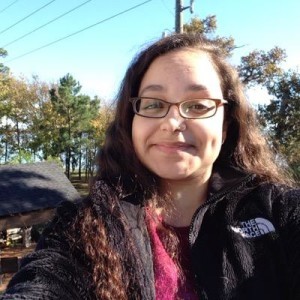 Lauren Saizan, Managing Editor for Print
Lauren is ready to take on the position of Managing Editor after previously serving as Staff Writer, Assistant News Editor and News Editor in past semesters....