Louisiana embraces same-sex marriage rights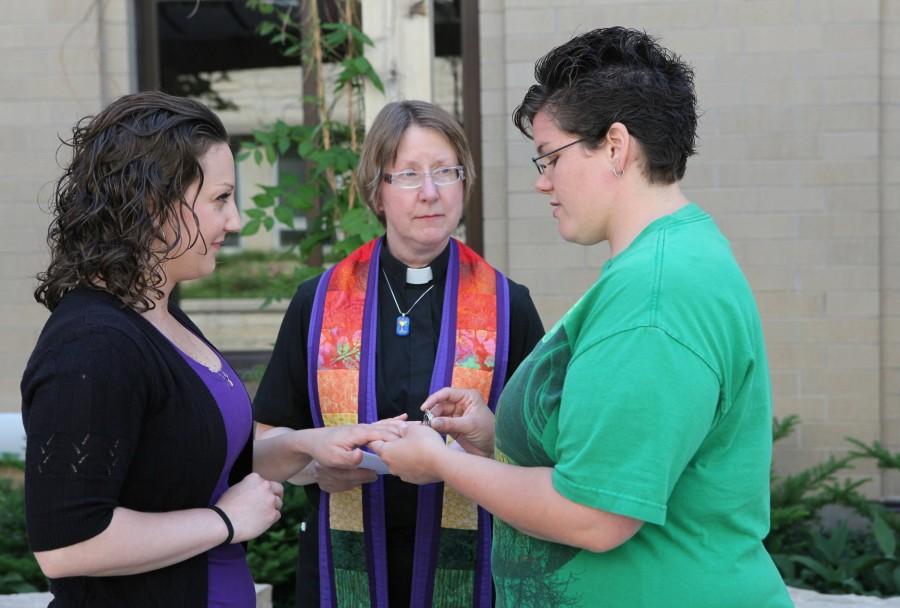 Professor M. Isabel Medina was at a human rights conference with many of her LGBT activist colleagues when the ruling on same-sex marriage was announced.
"Their faces after the Supreme Court released the final verdict in Obergefell v. Hodges displayed a sense of long-awaited validation," Medina said.
On June 26, in a 5-4 landmark decision, the nation's highest jurisdiction changed the course of history by ruling state bans on same-sex marriage as unconstitutional in Obergefell v. Hodges.
Travis M. Daigle, member of the LGBT community and theater sophomore at Loyola, said that the civil rights victory has gifted the LGBT community with something positive after so many years.
"Even though change in controversial issues such as same-sex marriage equality is often slow, mindsets are finally adjusting to reflect that. In a perfect world, no one would have to explain their sexual preference in exchange for public validation," Daigle said.
According to a report released by Public Policy Polling in February 2014, Louisiana residents are beginning to shift their perspectives about same-sex marriage, with a 54 percent of respondents saying they support either marriage or civil unions.
On Aug. 6, in efforts to enhance the city's position as a place that embraces individuals from all sexual orientations, the New Orleans City Council approved to annually recognize June 26 as LGBT day.
Jason Williams, city council president, said at a city council meeting that New Orleans has a proud tradition of accepting and promoting equality for all people.
"LGBTQ Equality Day is a reminder of the commitment of activists, organizers, lawyers, allies and average citizens that are fighting for basic rights for the LGBTQ community," Williams said.
Justice Anthony Kennedy authored the majority's opinion, holding that all U.S. states are required to grant marriage licenses to gay and lesbian couples and recognize same-sex marriages that have taken place in other states.
"Their plea is that they do respect it, respect it so deeply that they seek to find its fulfillment for themselves. Their hope is not to be condemned to live in loneliness, excluded from one of civilization's oldest institutions," Kennedy said in the Supreme Court case.
Ryan Delaney, A'08, founder of Delaney & Robb Law firm and LGBT member, said that the next big challenge for gay-rights activists in Louisiana is going to be the battle against anti-employment discrimination and making sure no citizen is judged upon their sexual orientation.
"The battle to terminate discrimination in all it's forms continues, just as long as social mores keep evolving, and America continues to revolutionize the way society views the gay community in general," Delaney said.
Daigle said the lack of tolerance towards same-sex marriage in the U.S. comes from outdated religious principals and legislation.
"Love is by far the most important force in the universe. We've been restricting that force because of obsolete laws and regulations. Now, love can reign freely," Daigle said.
About the Contributor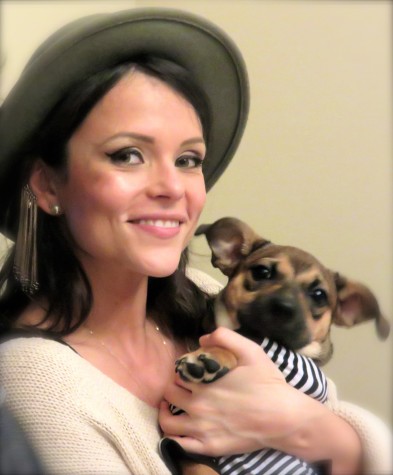 Rebeca Trejo, Life and Times Editor
After leaving her ad career behind to tell the people's stories, Rebeca Trejo is back at school as a mass communication major, with a focus in journalism...