Students participate in "Get to Nola"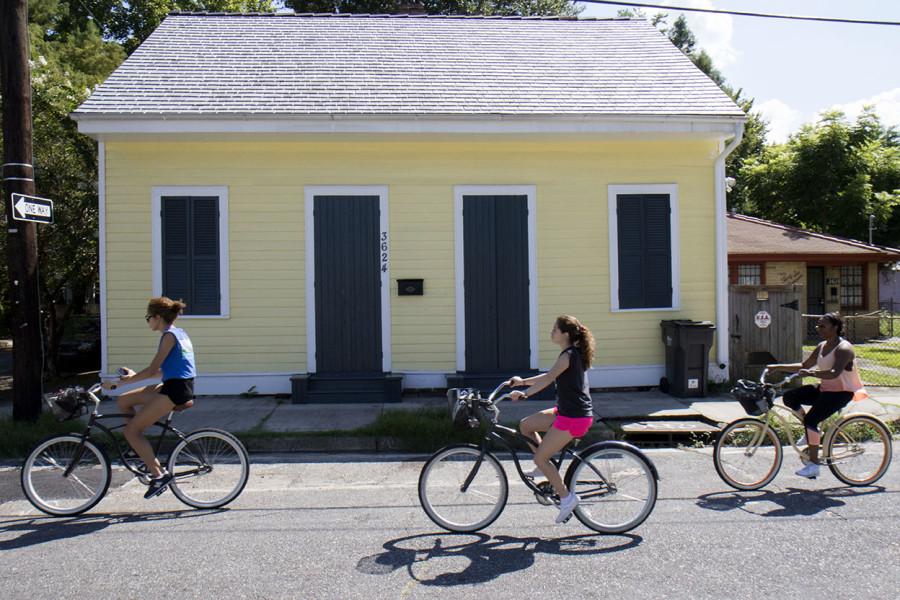 "Get to Nola" was specifically created for fun, adventurous, out-of-towners, like Gautereaux, English writing freshman and California native, so that students who are not from the New Orleans area could have a chance to experience many of the events that are hosted in the city.
The "Get to Nola" program started last academic year, and as of this year, more excursions have been added, particularly ones focused on outdoor adventure.
Courtney Williams, associate director of student involvement, mentions that "Get to Nola" was created to provide opportunities for Loyola students to experience New Orleans and to allow students to engage in alcohol-free, social and educational outings with Loyola faculty and staff.
"The Katrina 10 day of service project went very well. Loyola had over 80 students present to help at the Einstein Charter at Sarah T. Reid High School," Williams said.
Gautereaux said volunteers did different tasks throughout the day.
"As a Loyola community, we boarded a bus and traveled to New Orleans East. Once we arrived, they had us painting curbs and repainting parking lot lines," Gautereaux said.
Williams said that he was most excited for the Original Creole Biking Tour that happened on Sept. 5.
"It's our first time doing this excursion. I know students will be thrilled to explore the city," Williams said.
Jefferson Davis, jazz studies freshman, attended the biking tour and said that he had a fun time and enjoyed learning from his tour guides.
"I loved how they were able to incorporate their own experience growing up in New Orleans in a meaningful way to the sights and share some funny stories. I saw areas of New Orleans that I had never seen before, and got the chance to really soak it in with many stops at a 7 to10 mile an hour cruising speed," Davis said.
The "Get to Nola" program will offer many more excursions throughout the fall semester. Gautereaux mentioned that he would like to attend more of these events in the future.
"The main event that I am looking forward to is kayaking on Bayou St. John. It's an adventure that all young college students should go on," Gautereaux said.