SGA is back in session
SGA is welcoming in the new school year with a chance for first-year students to get involved in SGA's newly created First-Year Council.
Natalie Paul, Student Government Association vice president, will head the First-Year Council with assistance from other Executive Staff members and Courtney Williams, SGA adviser.
Before the new school year began, SGA had a retreat where they worked on team building, reviewed the SGA Constitution and learned how their StrengthsQuest strengths could best work together.
According to Abigail Justice, SGA director of communications, they discussed everything from the new non-smoking policy to the expectations they have for themselves as a team this semester.
In an effort to keep SGA aligned with its Jesuit roots, a new position entitled Director of Spirituality and Social Justice has been created. Edwin Unzalu, mass communication junior, will serve in this position.
"The Director of Spirituality and Social Justice will act as a resource to bring those ideals into the programs, initiatives and members of the SGA community," Paul said.
Some SGA plans for the upcoming year include SGA pep-rallies, "Third Friday" events and providing student organizations with allocations throughout the year, in addition to putting on their own programs.
Nathaniel Ryther, SGA president, said he is excited to work with this year's executive staff.
"As the Student Government Association, we are here to make sure the students have a voice and have the most rewarding time possible at Loyola," Ryther said.
SGA elections will begin Wednesday, Sept. 16, and the first senate meeting will take place on Wednesday, Sept. 30.
SGA weekly Senate meetings are open to the student body and are held at 6:30 p.m. in the Audubon Room each Wednesday.
About the Writer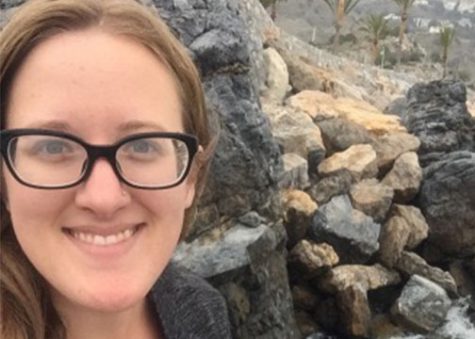 Jessica Molina, News Editor
Jessica is a mass communication senior with a concentration in public relations and a double major in Spanish language and culture. After working as a...