Editor's Note
When I first moved to New Orleans, I wasn't prepared for the sun-heated asphalt and tacky neon signs. I was terrified of the sweaty tourists brushing against me and dreaded taking the hour-long streetcar ride to an area that was described as New Orleans nightlife. I was misinformed. New Orleans is too diverse to be confined in 0.66 square miles of space. The French Quarter is beautiful, but exploring nightlife in the city from Uptown to Mid-City and all the districts in between can be an adventure too.
For the students chained to the Quarter, I encourage you to discover a different side of New Orleans. While Bourbon and Frenchman Street always provide a party, Uptown streets such as Oak and Maple provide just as much fun. There is a whole city calling out to you. So if you would rather do trivia night with friends than go to The Boot, then right on my friends. Or maybe you would rather stay home and catch up with your best friend, Roberto le Penguino and Netflix. I won't judge you. Nightlife in New Orleans is what you make of it, so make your four years here count and live outside of the cliché.
Have fun exploring,
Starlight Williams
Editor, The Wolf Magazine
About the Writer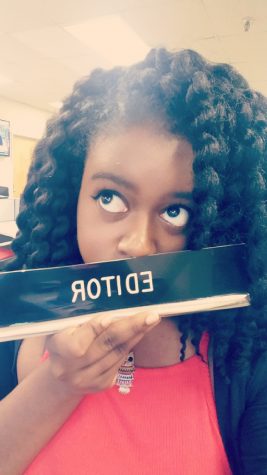 Starlight Williams, Editor-in-chief
Starlight is mass communication senior with a focus in journalism and a minor in legal studies. After serving as Assistant Life and Times Editor, Life...