Editorial: Caught in the crossfire
Hang on for a minute...we're trying to find some more stories you might like.
Loyola's University Senate ­— the body composed of faculty representatives from each department, college and school at Loyola — has proposed a vote of "no-confidence" against our university president, the Rev. Kevin Wildes, S.J. If the vote succeeds, our university's professors will be formally saying that they don't approve of Wildes' management of the school.
A vote of no-confidence would not mean Wildes would lose his job. It would only act as a request to the Board of Trustees to find someone to replace him.
The Board has expressed their confidence in Wildes as president. It's not a coincidence that they held a vote of confidence during a meeting close to the Senate passing the motion to have their no-confidence vote.
University politics has taken an interesting turn. If the University Senate votes no-confidence, it would put them at odds with the Board of Trustees. This could only strain the relationship between professor and administrator.
Students are in a confounding position: are we confident in Wildes, or not? If the University Senate votes no-confidence, do we support them, or the Board of Trustees?
Loyola is our university. We have a right to ask these questions. Since who the president is and how he looks at the world impacts our lives, it is our obligation to ask these questions.
The bureaucracy surrounding major decisions is so great, it's not possible for most to understand what comes from Wildes' desk and what doesn't. All students can reasonably conclude, as Truman concluded, is that the buck stops with him.
A lot of what university presidents do is deal with fundraising. This is especially true with Wildes and the capital raising Faith in the Future campaign.
Yet, he exercises more influence over our lives than by accruing donors to improve the financial stability of our school.
If he thinks that a program should be cut, he can ensure that happens. Conversely, if he thinks a program benefits the university, his word can make sure that program remains. There are many students in the Department of Theatre and Dance — as well as other programs and degrees that are on track to be discontinued — whose fates are in his hands.
Were Wildes to decide that it's not worthwhile to have an athletics department, he could make meaningful movements to eliminate it. In the same way, if he wanted the Student Government Association to play a different role in important decisions, he could make that happen.
With so much power over our lives, we should at least be informed about what Wildes thinks is best for the university. The issue with this is that students don't know how he views the issues affecting our school.
When forming our thoughts on the issue, the best place for us to go is to our professors. If it came down to a conflict between the Board of Trustees and the University Senate, the students would — and should — support our faculty.
Our professors are involved in our lives. They sponsor our clubs and organizations and teach our classes. They know us better and have a more sincere interest in our futures than does a group of businesspeople and alumni (this isn't to say that the board members have ill intent or are out of touch).
If University Senators believes that Wildes truly isn't the best person to fill his position, they should vote affirmative next month. Political reasoning is insufficient to justify having a president who you are not confident in.
However, the Senate should be cautious about voting no-confidence in Wildes. The Board of Trustees has made their stance clear, and it's unrealistic to think that they will change their position and replace him after an affirmative vote. The Rev. Kevin Wildes, S.J. survived a Senate vote of no-confidence in 2007, when the climate was much more volatile than it is now. He is still here.
Realistically, voting no-confidence could undermine the professor-administrator relationship. This is an important relationship to keep healthy.
This conflict seems like a sinking ship, and the students could get trapped on it. This shouldn't dissuade us from supporting our faculty in their decision, but it is something we should be aware of.
The Student Government Association (which is entirely separate from the University Senate) has an obligation to speak to the student body and measure their attitude on this. The SGA President is the students' only real line to the Board of Trustees. This is an issue that the SGA doesn't usually deal with, but this sort of thing is what the SGA exists for (that is, not just giving out free food in the quad).
Students, ask your professors what's going on, and speak with your student government representatives about it. Your college depends on it.
The editorial represents the majority opinions of The Maroon's editorial board and do not necessarily reflect the opinions of Loyola University. 

About the Writer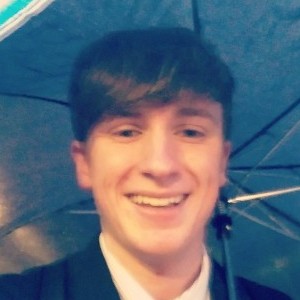 Gage Counts, Managing Editor for Electronic Properties
R. Gage is an economics junior and the Managing Editor for Electronic Properties. He was previously a guest columnist and the Opinion and Editorial Editor....