More than music
One Loyola musician challenges women's role in popular music with her new project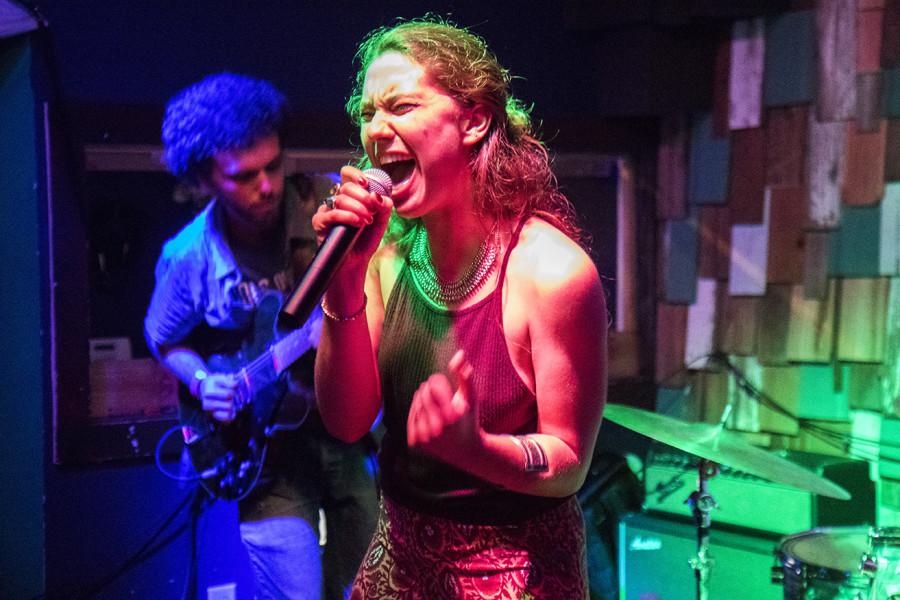 A Loyola student has released a new album whose material goes beyond the music itself.
Abby Diamond, vocalist and music industry studies senior, released the first single off her album, "Feminista," in October. The content will be released episodically, with one song coming out every month.
According to Diamond, she wants her music to reach out to women, female artists and musicians in many different ways.
When the whole album comes out, Diamond said she would like to collaborate with other female artists to create feminist art books.
"We're going to release the CD inside the front cover of feminist art books that I'm creating with other feminist musicians and artists and creative fans that submit work to us," Diamond said. "They are reminiscent of the feminist fan zines in the early 90s."
Diamond said she wants to emulate these publications because they represent a turning point in feminist ideology, third-wave feminism, which appeared in tandem with popular female punk bands. Those punk bands and third-wave feminism play an influential role in Diamond as a performer.
"It was the beginning of this age of feminism where women could be just exactly who they were. Feminism no longer meant you had to not shave your legs or you had to hate men," Diamond said.
According to April Prince, professor of music history, female punk bands did wonders for women in music. They made a concerted effort to have women involved, and how they organized their shows and their open dialogue were revolutionary in a business dominated by men.
"They sort of made an appeal to everybody at the concerts to let women come up front," Prince said. "You could also say the subject matter, they were really willing to talk about anything."
The openness and boldness is what Diamond said she likes most about incorporating feminist worldviews into her music.
"It's always enthralling to me to see how we can, we as feminist musicians can alter someone's day a little bit. Get them to do a double take and rethink something maybe about the way that they see women," Diamond said.
According to Diamond, this bold delivery of the feminist message is necessary in a business dominated by men and that female musicians have had their fair share of experiences with the gender norms and expectations in music.
Lydia Kolda, music industry  studies senior and guitarist and lead singer of Squirrel Queen, has been playing music since she was young. She first experienced these gender expectations when she was 11-years-old and playing drums in a Christian rock band.
"So, I was rocking out and having an awesome time and then afterwards somebody was like 'Lydia, you should be the singer.' I was like, 'Aw thank you. You think I'm a good singer?' He was like 'No, you should be the singer because the girl should be the singer,'" Kolda said.
According to Prince, these expectations have deep roots within the industry, primarily on how female musicians have been marketed throughout time. This makes the industry difficult for female musicians to navigate without succumbing to these expectations.
"Is there a way forward if women aren't constantly being boxed in by beauty norms, for example, or sexuality?" Prince said.
One of Diamond's main objectives with "Feminista" was to highlight fellow female performers and challenge these expectations. Diamond has already held one such concert featuring herself, Kolda, vocalist Honey Savage and spoken word artist, Charity Mack.
"Where are all the female musicians? We are the female musicians and so we're putting on this female-fronted concert series in New Orleans," Diamond said. "I think that's a large part of what I want to do with this album. Create more awareness for female musicians in New Orleans."
About the Contributor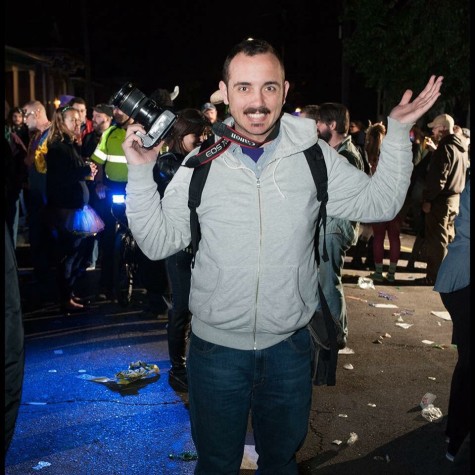 Zach Brien, Senior Staff Photographer
Zach is a mass communication senior with a focus in journalism and a minor in New Orleans studies. Previously, he has served as a staff photographer, assistant...