Organizations push for citywide ban on plastic bags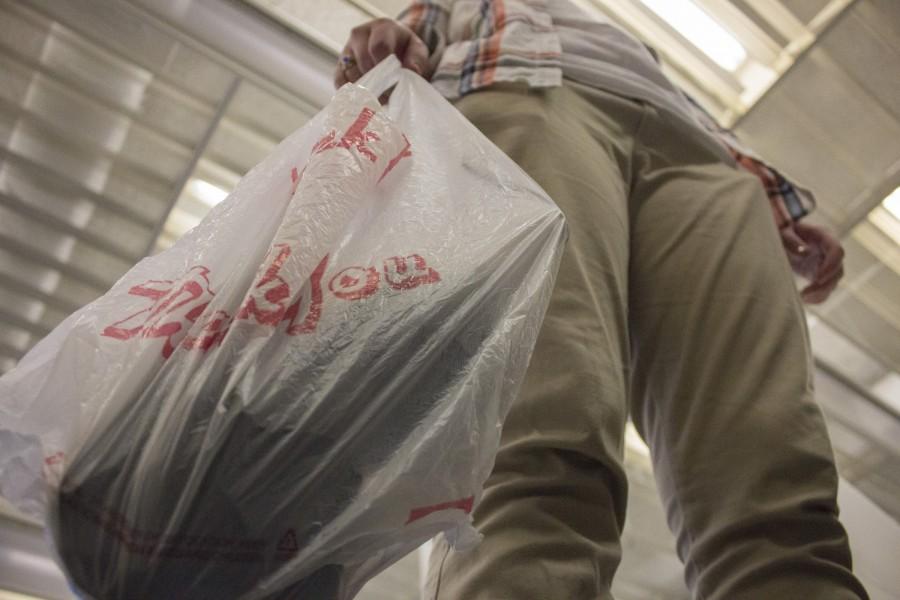 With the help of a few environmentally aware activists, plastic bags may soon be a thing of the past in Louisiana.
On Jan. 19, No Waste Nola, a non-profit organization, launched the Louisiana Reusable Bag Alliance, a statewide coalition of businesses and organizations dedicated to reducing Louisiana's reliance on disposable retail bags.
In November, No Waste Nola brought an ordinance banning plastic bags and placing a fee on paper bags to councilwoman Susan Guidry who introduced it to the city council.
"This ordinance encourages shoppers to utilize reusable bags to transport their purchases, which is a small change in our daily habits that will have huge a positive effect in our community, in our municipal water system, and into our lakes, rivers, and the Gulf," Guidry said.
Max Ciolino, founder and president of No Waste Nola, said they are hoping gain support among New Orleans citizens through the alliance.
While no large corporations or organizations have joined the alliance yet, Ciolino said that starting small will help build a solid foundation to promote change in larger stores.
"We definitely want to get retails and grocers on board. We are going to start targeting the small grocery stores," Ciolino said.
According to the Northern Territory Environment Protection Authority, plastic bags can take hundreds of years to decompose, and the process releases harmful chemicals into the environment.
Kathy Anzelmo, former Loyola instructor in biological sciences, who now lives in Colorado, said that stores charge a fee to use plastic bags where she lives.
"In Breckenridge, Colorado, they charge you $0.10 per bag at check out on paper and plastic bags," Anzelmo said.
The ordinance brought to the city council also plans to adopt the $0.10 per disposable bag fee, which Anzelmo said might be an effective way to change how people shop.
"A $0.10 charge might make more of a change in people's thought processes. Some stores like Sav-A-Lot already charge for the bags," Anzelmo said. "At first people would complain, but then it would become the norm."
The fee collected for those who choose to purchase their bags at the store will go to the retailer, according to the ordinance.
"When grocers no longer have to pay to give away disposable bags, they will have less overhead. They will be decreasing their overhead, and increasing the revenue as the grocers," Ciolino said
If passed by the city council, the ordinance will apply to all retailers in Orleans Parish, with some exceptions such as: bags used to contain Mardi Gras beads, bags used by non-profits, bags containing prescription drugs, laundry dry cleaning bags and newspaper bags.
While there may not be a hearing until May or June, Guidry said she hopes citizens will start to become more aware and concerned about using plastic bags.
"With each passing year, our environment increasingly suffers from the impacts of over-consumption. As we approach Earth Day, I believe New Orleanians are prepared to make smart decisions about which plastics are absolutely necessary in our everyday lives," Guidry said.
About the Contributors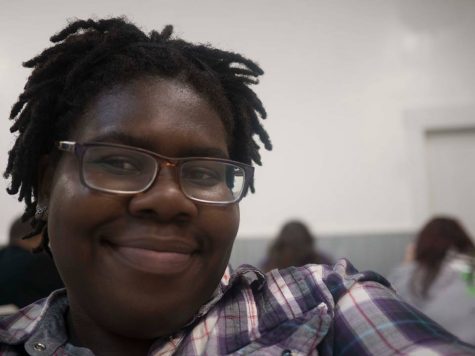 Alliciyia George, Video Producer
Alliciyia George is the Video Producer for The Maroon and Maroon Minute. Previously, she worked at The Maroon as Senior Staff Photographer and as a contributing...