Men's team has win streak snapped in physical contest against Dillard University
The men's basketball team carried a four-game winning streak and much needed momentum into Tuesday night's contest against the Dillard Bleu Devils.
The Bleu Devils led the Wolf Pack by as many as 15 in the first half, as they ignited a 21-2 run. The Pack would chip away at the lead by going on a 9-0 run of their own, sparked by Jr. guard Jalen Gray. The team cut the lead down to six heading into halftime. The Bleu Devils led 43-37.
After trailing 48-39 to start the second half, the Pack put together a 15-7 run to cut the deficit to one at the halfway point of the ball game. The team would tie the score at 60-60 when Jr. Nate Pierre was ejected from the game after picking up a costly technical foul. The Blue Devils pulled away in the closing minutes of the game, leading the ack by as many as 16. The Bleu Devils would go on to defeat the Wolf Pack 93-80, snapping the team's four-game winning streak.
Gray led the team with 16 points on the night. Parker, who is coming off of a 40 point performance, chipped in 13 points, and Pierre, Griffin and Jasmine all notched 10 points in the loss.
After the game, Coach Stacy Hollowell said that it was the Devil's hot shooting and second chance opportunities that decided the game.
"They were able to stretch us out early and hit threes. They made it tough for us to guard the paint. They got extra opportunities and when the team gets that many more extra shots it's hard to overcome that," Hollowell said.
The team had no answer for the duo of Hightower and Austin, who tallied 27 points a piece in the game. The team shot 49 percent overall, including 11-of-18 on three pointers.
Heading into the final games of the regular season, Hollowell wants his team to learn to value every possession.
"There's no meaningless possession. We didn't move the ball well or make them guard very long tonight. We have to move the ball from side to side. We will continue to get better," Hollowell said.
The team's next matchup will be against Mobile, Alabama on the road on February 20.
About the Contributor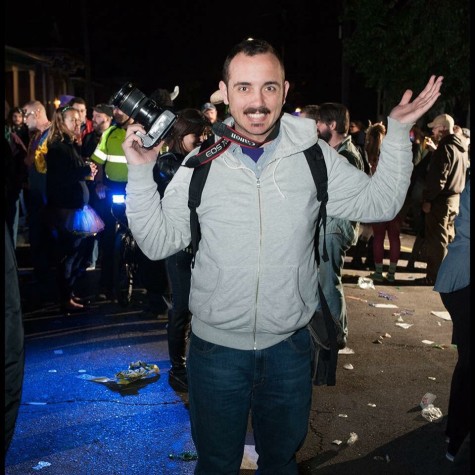 Zach Brien, Senior Staff Photographer
Zach is a mass communication senior with a focus in journalism and a minor in New Orleans studies. Previously, he has served as a staff photographer, assistant...