American artist and Loyola alum gains national success
Hang on for a minute...we're trying to find some more stories you might like.
Amy Guidry, A'94, shows Loyola's art students that national success could be just around the corner.
Since finishing her degree and receiving the Loyola University New Orleans Visual Art Scholarship, an honor only awarded to one student in each graduating class, Guidry's artwork has been shown in galleries and museums nationwide.
"There was a lot I wanted to discuss with the world," Guidry said. "I started to take more of a social commentary approach, expressing some pretty hard issues while also doing some tongue-in-cheek, which made it a little easier for the audience to handle."
Her work tackles issues from agribusiness to gay marriage to animal rights. Each piece is detailed with precision due to her previous penchant for drawing.
Guidry's national recognition is a bright point for young artists like Matthew Dietrich, visual arts senior, and Emily Kennedy, English writing and studio art senior, who are both gearing up for graduation in May.
"It is always awesome to see someone from our program succeeding as a professional artist. I'm not surprised," Kennedy said. "Loyola's Studio Art program is amazing and offers its students every opportunity to succeed in the art world."
In addition to Guidry's model of post-graduate success, Kennedy recognizes her professors as the art department's biggest and most obvious resource.
"Our faculty is comprised of successful artists who bring their experience and advice into the classroom," Kennedy said. "I have grown as an artist because of their advice, encouragement, and criticism."
Guidry encourages students to continue knowledge-based endeavors.
"I think a lot of graduates find that they leave school and their focus may meander a bit from where they originally started," Guidry said. "But they will find that the skills that they obtained in classes do translate over into different fields."
Unfortunately, budget cuts and the art department's move into the recently renovated Monroe Hall from the Broadway campus have both made what Kennedy refers to as a "bittersweet" impact on students.
"We lost a few beloved faculty because of the financial situation," Kennedy said. "We also lost a place that had become home to so many of us. St. Mary's building was like a childhood home where you could see marks for how tall we'd grown and stains from accidentally spilling something that we couldn't quite remove from the floor."
Despite this, Dietrich has made use of the available technologies and recognizes the advantages that come along with the move.
"I appreciate the new classrooms and facilities available. I personally make use of monitors and cameras available to rent out from the resource center we have," Dietrich said. "The computer labs are useful with every creative program you can think of and have professional printers."
In addition to the loss of certain professors, Dietrich feels a lack of respect towards the department, one that could leave Loyola, a liberal arts school, lacking in art. He wants more recognition as a department.
"I feel we are not taken as seriously as our musical counterparts in the CMFA and need more recognition on a broader university level," Dietrich said. "The College of Music and Fine Arts feels more like the college of music, if you catch my drift."
Guidry said that it can be a struggle to succeed once certain resources are made unavailable and the academic setting has been put in the past.
"I started slowly trying to build my name on a local level and also working my way into getting into shows that were out of state and obviously building my portfolio," Guidry said. "The classes I took at Loyola were helpful of course. Some of the advice that I received in graphic design was the importance of business."
Guidry stresses that despite receiving an MFA, the thirst for knowledge should never cease.
The strive for business education resonates with Dietrich as he mentioned interest in such a class.
"We could all benefit with the option of an art industry sort of major, or at least a class," Dietrich said. "Art is a business and it's ridiculous there's no required class, much less even an offered class, while music industry is a heavily supported program."
Guidry explained how lonely the art world can be when working alone in a studio.
"Some think that the gallery is just going to find them," Guidry said. "I think business and marketing should be a requirement as an art student."
All in all, Guidry said that it is truly up to the student to continue their journey artistically.
"Always continue learning. Loyola is a great experience where you can get a well rounded education. I think it plants the seed, but beyond that, it is really up to you to continue that curiosity and just explore anything you might possibly want to learn. You never know, you might surprise yourself," Guidry said.

About the Writer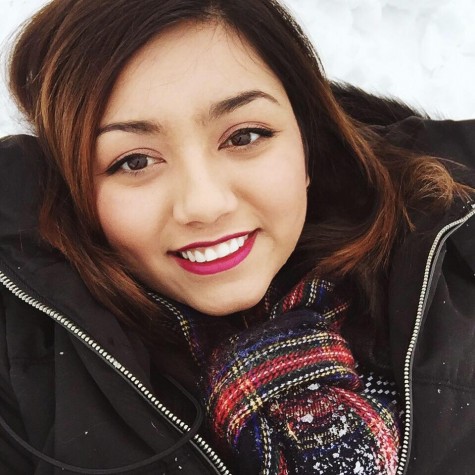 Skyllarr Trusty, Assistant Editor
Skyllarr Trusty is an English writing and biological sciences senior. She maintains several editorial positions as managing editor of ReVisions and assistant...