Initiative aims to fill in NOLA's street troubles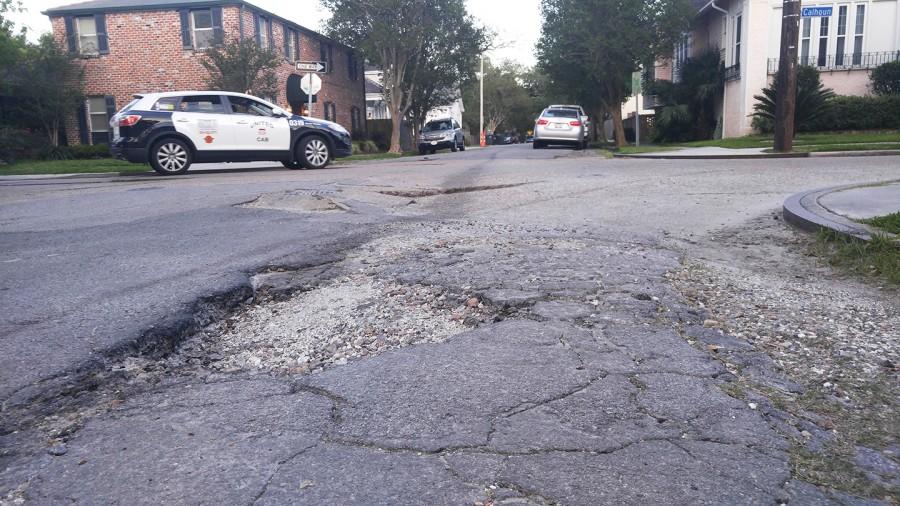 Taylor Galmiche
April 8, 2016
Gretna resident Christian Holmes was dropping his son off on the way to work when a pothole blew out
his tire.
"It was a giant pothole in the middle of the street. You couldn't really avoid it," Holmes said.
Potholes like this can be found all over the city, but thanks to an initiative from the mayor's office, Holmes is one step closer to a pothole-
free drive.
Mayor Mitch Landrieu is leaving it to the Fix My Streets Working Financial Group to develop recommendations for New Orleans' long-term infrastructure needs.
"It's really a problem that's been in the making for 35 or 40 years. The infrastructure has been neglected," said Robert Lupo, founder of Fix My Streets campaign.
Lupo's own frustration with the potholes prompted him and many others to join the Fix My
Streets campaign.
The group started out as a gathering of citizens who were upset.
Lupo recalls seeing signs that said, "Fix my streets; I pay my taxes," at one of their first neighborhood meetings.
The administration heard the call and decided to form the official financial working group.
"When we met and started getting this ball rolling, we were hoping – that's all," Lupo said. "The fact that we have an administration that is willing to listen is a big, giant
step forward."
The city estimates that the costs for street repair will be $9.3 billion, which could lead to higher taxes.
"We know that the citizens are not willing to pay anything extra unless we know where the dollars are being spent right now, efficiently," Lupo said.
Holmes said that he is willing to pay more taxes as long as he is certain that the money is going towards
street repair.
The Fix My Streets Financial Working Group is given information by the Bureau of Governmental Research and the city administration. They know how money is being spent, how property taxes are collected and where the state and federal government might be able to help.
In the last two months, the federal government signed off on a grant of $2 billion through the Federal Emergency Management Agency.
The grant will be used to repair storm drains, sewage drains and the water systems that were damaged by Katrina.
New Orleans works to fill potholes every year. The city reports that the Department of Public Works' Maintenance Division filled 60,401 potholes in 2013, 25,348 potholes in 2014 and was scheduled to fill 40,000 potholes in 2015.
"While we have made great progress over the last five years, more must be done," Landrieu said in a city press release.
Lupo said  New Orleans streets are not a Band-Aid fix. According to him, it could take 10-15 years to fix the streets.
Regardless of the time it takes, Holmes believes actions must
be made.
"Either you're trying to dodge potholes all the time or you're hitting them. It needs to be fixed," Holmes said.
About the Contributor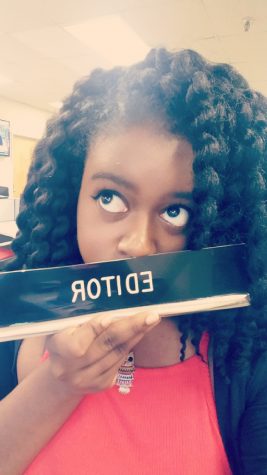 Starlight Williams, Editor-in-chief
Starlight is mass communication senior with a focus in journalism and a minor in legal studies. After serving as Assistant Life and Times Editor, Life...