Loyola is working on its core
Loyola is tightening its core by reducing required common curriculum credits to 39 hours
Loyola is updating its common curriculum requirements for the 2016-2017 academic year and changing some of the previously required courses.
While this automatically affects all incoming freshmen, current students also have the option to switch to this new curriculum.
Lydia Voigt, director of common curriculum, said this core isn't as different as it may seem.
"The Loyola Core Mission remains unchanged either with respect to the preceding common curriculum or our core mission as an institution," Voigt said. "The Loyola Core continues to represent the cornerstone of the university's distinctive Jesuit identity and expressly serves to educate the whole person, a key tenet of the Ignatian Vision
of Education."
Voigt said first-year students would take standard courses: a first-year seminar, Math Models, Critical Reading and Writing, Global History, Introduction to Philosophy of Reasoning, Christian Religion and Investigating Nature.
"The advanced common core will be a second history, philosophy, a world religion course, any science course listed between 100-499, a writing about literature course labeled as N200-N499 on LORA and any Creative Arts and Culture labeled as O200-O499. It would be a total of 39 credit hours," Voigt said.
Mark Fernandez, Patricia Carlin O'Keefe distinguished professor of history, is excited about the change.
"The common core engages us with so many things that should be important and interesting for students as they prepare for life in this complicated world. Philosophy, religious studies, history, writing, literature, an awareness of math and science, these things are so important. Who wouldn't be curious about so many stimulating ideas?," Fernandez said.
Fernandez also said he enjoys seeing students apply what they learn to other common curriculum classes.
"My favorite experience is when someone in global history tells me that they had been discussing similar themes in their philosophy or religious studies classes. It's amazing to watch the light bulbs come on and to see the students make the important connections," Fernandez said.
Hayden Corwin, English freshman, has taken mostly common curriculum classes since he started at Loyola.
"The classes themselves aren't bad, but they make me wish I could fast forward time. I'm grateful for what I've learned in the classes but you can feel that nobody wants to be in them. Common core classes are great for knowing things you maybe never wanted to learn about. You may get lucky with a brilliant professor; my Global History II professor, Dr. Wegmann, made me enjoy the class even if I wasn't interested in the material," Corwin said.
Corwin sees this adjustment as what is best for students.
"Students are paying so much money for college partly due to having x-amount of required classes that have nothing to do with their majors or minors. All these prerequisite courses do is hold students to more time in college. The change is better, it helps students move on and focus on what they came to college to actually study," Corwin said.Linda Hexter
About the Contributor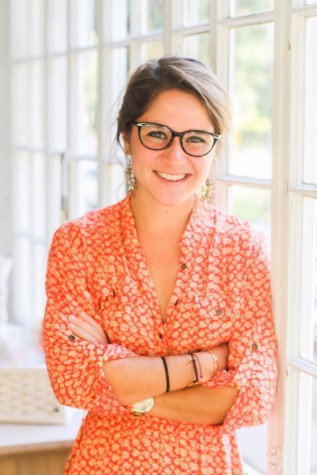 Linda Hexter, Photo Editor
Linda Hexter is a mathematics major with a minor in mass communications. Before becoming photo editor, Linda was senior staff photographer at the Maroon....