AVP Tournament proves a success for second straight year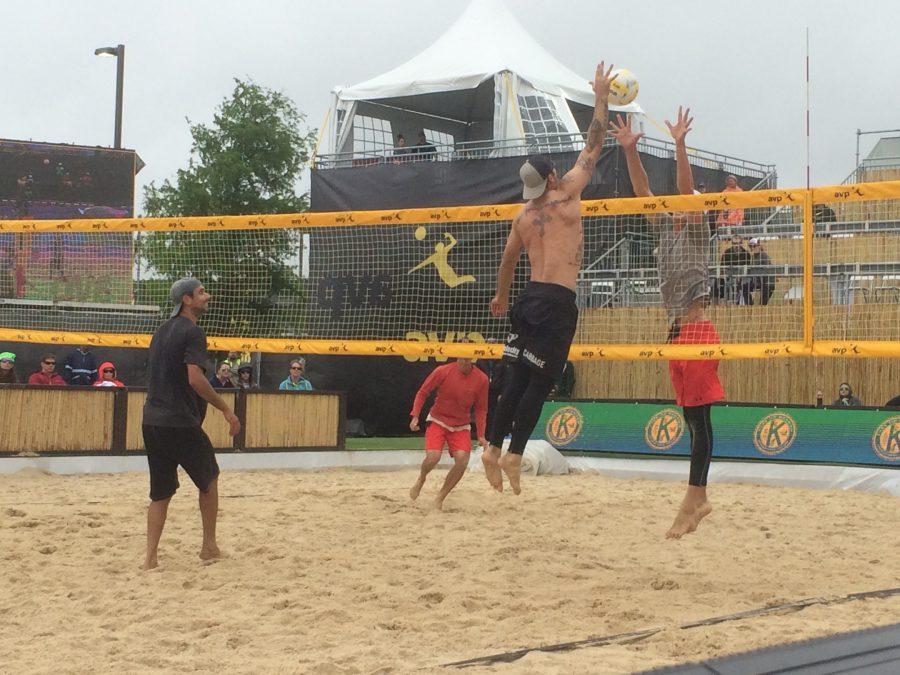 Raymond Price, Mark T. Robinson
April 21, 2016
Fans and athletes took to the beach on Saturday, April 16 for the regional Association of Volleyball Professionals annual tour across
the U.S.
For the second-straight year, the city of Kenner hosted the tournament in Laketown, a town on the border of Lake Ponchatrain.
Famous volleyball athletes filled the man-made beaches in hopes for a chance to enter the finals, which took place on Sunday, April 17.
Jeff Rossi, spokesman for Greater New Orleans, said that hosting the tournament in Kenner has been an ideal place for the past two years.
"New Orleans sells itself with everything it has to offer. But out here in Laketown, the layout is perfect. The city offers a lot of their services and resources," Rossi said.
The AVP organization has been under new ownership for the past few years, according to Rossi.
As a part of their new initiative, AVP is looking to expand its tournament coverage to different parts of the country.
"The ideal world is eight to 10 tour stops, develop good relationships and build a brand. We provided a pretty attractive package in order to get them to come to New Orleans," Rossi said.
Ken Marrocolli, director for Kenner Parks and Recreation said that bringing the sport to New Orleans is an ideal opportunity for the city
of Kenner.
"We're a football place. We love football. But if we can bring a new sport, and then also with this being an Olympic year, to see Olympic hopefuls that are going to be playing here in Kenner in a few months seeing them on NBC in Rio for the Olympics, is just amazing to have that kind of opportunity," Marrocolli said.
The fans also took part in the weekend's festivities.
Jay Quier, former volleyball player, said that having the tournament here in the city gives fans the opportunity to get to know the athletes.
"It's great. It's one of the only sports that is really personable, you can get up and meet somebody," Quier said.
Quier said that the city has improved significantly since hosting the tournament last year.
"It's a slow progress but it's building. There's a lot of support in New Orleans. You've got two clubs playing here, so you've got a lot of volleyball," Quier said.
Robbie Page, AVP athlete, said that having the tournament in New Orleans was a great way to start the 2016 season.
"This is just a really great place to play volleyball. There are really great fans, and a great culture around the game here, and it's a really great time just being in New Orleans," Page said.
The next stop on the AVP tour is Huntington Beach, California on May 4.
About the Contributor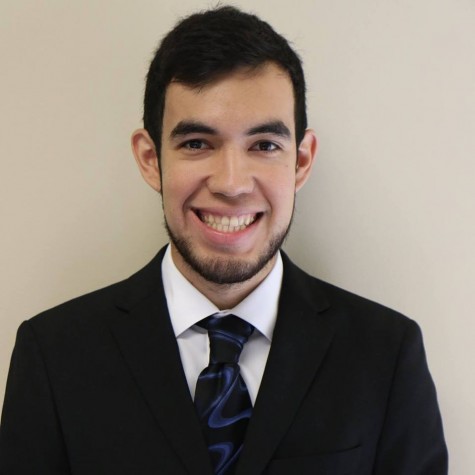 Gabriel Garza, Sports Editor
Gabriel is a mass communication senior with a focus in journalism and a minor in philosophy. Before becoming Sports Editor, Gabriel has worked as a staff...